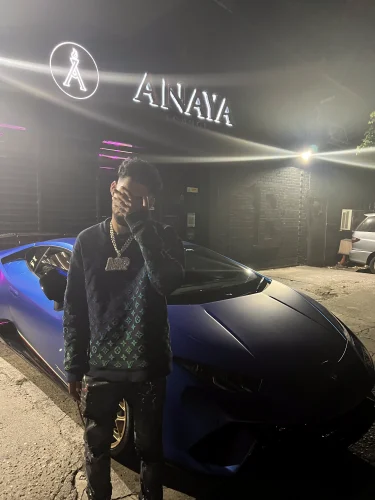 If you're involved in the nightlife scene, then you've probably heard of the name ASP. Hailing from the United Kingdom, Anish 'ASP' Parmar has been making a name for himself with his outlandish and flamboyant lifestyle and in under 6 months has infiltrated the most prestigious clubs and bars in his hometown of Birmingham and grown his personal brand from 0 followers to over 30,000 followers in the process. We recently had a chance to interview Anish on his lifestyle, plans moving forward with his private concierge service 'Jita Lifestyle' and how he incorporates his corporate marketing agency with his sub-brand 'ASP'
HOW DID YOU FIRST INCORPORATE YOUR CORPORATE PERSONAL BRAND WITH YOUR NIGHTLIFE SUB-BRAND?
"I first incorporated my corporate marketing personal brand by working hand in hand with nightlife entrepreneurs to create a clear action brand on how they can grow their brand the way I did. I taught them about public relations, reputation management and also social media marketing. I've been into digital real estate and marketing for over 7 years, so I used the same methods that I've used to grow other people's personal brands and took it into the niche of nightlife, helping nightclubs in my city generate more attention, revenue and fame."
WHAT WOULD YOU SAY TO PEOPLE WHO WANT TO FOLLOW IN YOUR FOOTSTEPS?
"Start off at the bottom. Build your connections through becoming a promoter, or, book private tables and order bottle service week in and week out at the club you want to work at. Get to know the doormen, managers, resident DJ's and also other promoters and build from there. Do this at various clubs and you'll have a catalogue of venues you can book for your own events. If you currently run a business in the marketing industry or space, then you can do what I did and add value to your target audience right away. However, for many people who don't have the knowledge and connections as I did when starting out, start off as a promoter, then work your way up. Find your own way to stand out. For me, it's my social status and how I'm perceived. I always wear the latest designer clothing that no one else has, and I always wear my signature iced out chains. Find a way to get people attracted to you, then create a business partnership with them, from there, build a team and scale up, then you can start making serious money. Do it yourself before you outsource, outsource before you automate, you get the drift."
WHERE DO YOU SEE YOURSELF IN 5 YEARS? WILL YOU STILL BE IN THE NIGHTLIFE INDUSTRY?
"Yes, I will still be in the nightlife industry. I would have moved cities by then, settling down in the capital of the United Kingdom. My main current goal is to move to Central London. However, I would still be branching out my businesses & network across the world, building teams of employees worldwide to build an empire that combines all of my businesses into one big conglomerate, allowing all of my personal network to win, regardless of where they live. India, Dubai and the United States are the main places where I see my brand and businesses elevating to extreme heights."
© 2022, AMMPRO. All rights reserved.