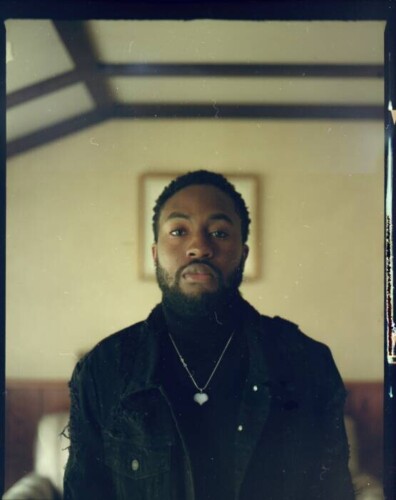 NOVÈ is a multi-talented R&B singer, songwriter, producer, and aspiring actor. NOVÈ has stood for uniqueness, excellence, and cultural influence. He is from Deptford, New Jersey, and is becoming known for his ingenuity in blending genres. He makes music in the genres of Pop, R&B, Funk, and Hip Hop. His style and sound are a smooth mixture of pop and R&B which is showcased in his back-to-back new singles. His strong vocals and clever lyrics are the centerpiece of his new music which has solid production.
NOVE discovered music at a very early age. He draws inspiration from some of the greatest music acts, including; Michael Jackson, James Brown, Usher, The Temptations, DMX, and others. He started out by sampling beats on an iPhone app and now professionally records himself. He has built up a versatile catalog of music with different sounds and styles proving his range as an artist. In 2019, NOVÈ released his debut project titled "Nice Guys Finish First" which cultivated a growing fanbase and critical acclaim. NOVÈ became more popular with the release of his EP titled "APOLLO" in 2021.
Moving forward NOVÈ released several other singles including back-to-back drops with "East Side Shawty" and "Charge It". On the high-energy single "Charge It" NOVÈ is at peak form with a pop anthem tailor-made for the clubs but also perfect for radio rotation. The song is a smash hit opening with a haunting piano melody before jumping into a danceable pop crossover. His vocals are truly unique and his flow skates over the amazing playlist-ready production. The song is an earworm with an infectious hook and powerful arrangement. The song gives an emotional insight into a relationship with NOVÈ charging his love to the game with the anthem wrapping up with the solemn piano melody that opened the song.
Paired with "Charge It" NOVÈ drops another anthem called "East Side Shawty". This song has more of a crossover Hip Hop and R&B vibe with an outstanding feature from MALY KAVELIR. This song is also radio and club-worthy and a must-add to playlists to close out the summer and begin the fall season. NOVÈ and MALY KAVELIR's vocals perfectly blend together over the smooth production making this an outstanding collaboration.
Currently, the versatile artist NOVÈ is working on his next studio album titled "OKAY. I'M AWAKE" which is set to release in the near future. He recently posted about the inspiration behind this new project on his Instagram. The 23-year-old is no stranger to performing and considers the stage his home. Look for shows and appearances as he continues to release amazing new music. His fanbase is rapidly growing with the releases of "Charge It" and "Eastside Shawty" with listeners eager to hear his new album. In the meantime follow NOVÈ on Instagram @noveofficial.xo , Tik Tok @nove.xo3 , Twitter @novethesinger , and Spotify!
© 2022, Seth "Digital Crates" Barmash. All rights reserved.