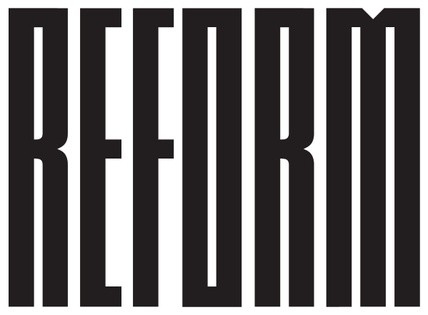 REFORM Alliance is announcing their partnership with co-chair Michael Rubin and Kim Kardashian to pay off the restitution, fines, fees for more than fifty mothers stuck in the probation and parole system.  The women are from New York, Pennsylvania, South Carolina, Georgia, Los Angeles County, Florida, Virginia and Illinois.  
By paying off their legal financial obligations, most of the women will now be able to get off supervision or be eligible to file for early termination, which many of their probation officers have endorsed.  
One of the women receiving relief is Danielle Davis, who lives in Philadelphia, Pennsylvania. Danielle was convicted of a nonviolent offense in 2012 and sentenced to twenty-three months of parole and three years of probation. In 2017, when her sentence was due to end, she was given an additional twenty-three months of parole and three years of probation – not due to any new crime or any violations of her probation conditions. Her supervision was extended solely because of unpaid restitution. In 2022, her probation was extended again for another three years.  
"It's hard to fathom what these mothers have to go through," says Kim Kardashian. "All they want is the chance to rebuild their lives, and yet our system keeps them stuck in an endless cycle of supervision. I want to do my part to give these women the second chance they've earned. I urge lawmakers and advocates across the country to work toward changing outdated laws that keep too many people unnecessarily behind bars. I will continue to bring awareness to these important issues until there is change." 
For the eleven years Danielle has been under supervision, she had no violations and no run-ins with the law. The mother of four recently had two open heart surgeries and struggles to meet her probation reporting requirements, like having to travel from Philadelphia to Media, PA to meet with her probation officer despite not owning a car. She makes payments ranging from $50-$100 every month, while living on a fixed income. 
Danielle said, "I thought I'd die on probation" because she could not afford to pay off the full amount she owes.  

Kardashian and Rubin are paying off the remaining balance of her restitution, fines and fees along with more than 50 other women in similar circumstances. 

"Probation and parole were meant to support people as they re-entered society," says Michael Rubin. "But instead, these systems keep people stuck. Forcing people to remain on supervision because they can't pay restitution is deeply unjust – and it doesn't improve public safety one bit. REFORM Alliance is committed to transforming probation and parole and getting people out of the system for good so that they can be back with their families, contribute to their communities, and move on to live productive lives."  

This initiative will free the women from the supervision trap and give them a springboard toward rebuilding their lives. These mothers have a demonstrated track record of rehabilitation and success on supervision with no violations and many have the support of their supervising officers in terminating their supervision once the financial obligations are met.  

Kim Kardashian, Michael Rubin and REFORM Alliance hope to raise awareness about our broken parole and probation systems while supporting this deserving group of women for Mother's Day.  

"Each of these women have shown a true commitment to transforming their lives," says REFORM Chief Advocacy & Operations Officer Jessica Jackson. "Like so many other mothers still trapped in the system, they're doing their part to take accountability and build a better future for their families. It's time for all of us to do our part to support them, and to create a criminal justice system that truly prioritizes public safety. I hope these women have a beautiful Mother's Day and that this effort helps them move on with their lives."  Jessica, a mom to three, has served as REFORM's Chief Advocacy & Operations Officer since the organization was founded in 2019. She has dedicated her career to criminal justice reform after experiencing the system firsthand when her then-husband was sent to prison for an offense stemming from his addiction shortly after Jessica's first daughter Hannah was born. 

REFORM Alliance is committed to transforming probation and parole throughout the United States by changing laws, systems, and culture. The organization is working to replace America's criminal justice system with a restorative approach that is fair, accountable, and invested in rehabilitation. Working with local, bipartisan coalitions, we have helped pass 16 pieces of legislation in 10 states, creating pathways for 650,000 people to exit the system.  

REFORM worked with community-based organizations and supervision agencies across the country to help identify the women receiving these benefits. Those partners included: 
·       Above All Odds 
·       Sappho Fulton, Womxn Beyond Borders 
·       Pennsylvania Department of Corrections 
·       Court Collections Unit for Court of Common Pleas, Cumberland County 
·       Mayor Levar Stoney (Richmond, VA) 
·       Nolef Turns 
·       Neighborhood Resource Center 
·       Fail Safe ERA 
·       NY Dept of Probation 
·       Sister I Can Help (IL) 
·       Living on Purpose ATL 
·       Motherhood Beyond Bars 
·       Lifechangers Legacy 
·       World Harvest Prison Ministry 
·       R.E.S.T.O.R.E Duval 
·       Anti-Recidivism Coalition 
·       Ladies of Hope Ministries 
© 2023, Seth "Digital Crates" Barmash. All rights reserved.