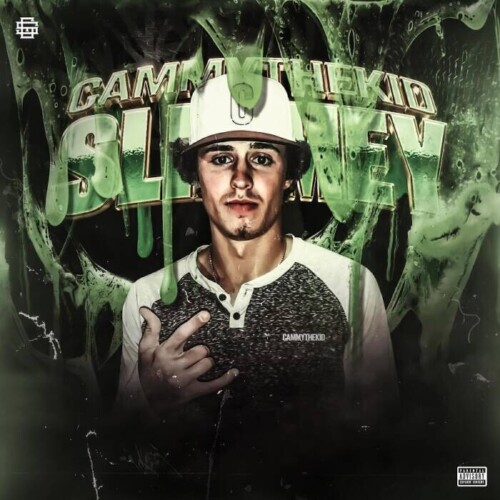 Cameron Justin Collett (CJC) aka CammyTheKid drops a new album called "CJC Baby" online everywhere now! CammyTheKid is from New York and started making music when he was 17. Now at the age of 24, he has honed his skills and developed his craft. CammyTheKid has been into music since he was young but started taking his passion more seriously in the last few years. His aim is to make himself and his people proud with is work and has come a long way in terms of conquering life's challenges while creating music.
CammyTheKid has wide range of inspirations such as Lil Wayne, Future, and Young Thug but mostly admires Youngboy NBA and listens to him every day. The balance of Youngboy's creativity and productivity has influenced CammyTheKid to also go hard in making cutting-edge music mixed with lyricism and great beats.
CammyTheKid's music is authentic and represents his feelings as well as how others are feeling. He expresses these emotions on the microphone pairing each feeling with the perfect beat for the song. Everything from, toxic relationships, his mood and mindset, and a 1000 different kind of emotions and experiences go into the creation of his music. All this work helps CammyTheKid realize what he wants in life and the difference between good and bad behavior. Positive decisions helped CammyTheKid come into his own he's turning into an artist that people want to check out. Learning to adapt and adjust to different types of beats and flows has made him a better and more well-rounded artist. In an official quote, CammyTheKid says that "music has always been in me and God has been waiting for me to take to next level". He is now doing JUST THAT!
CammyTheKid's family is the main purpose of why he works so hard pushing to become the best person possible for his family's sake. His career is starting to take off and he has been collaborating with more artists and producers. One of the best ongoing collaborations is with Yung Bino in Houston, Texas where they have made almost a whole album together and ever since then they stay in contact. Soon they will be dropping a song called "Janet Jackson" featuring Rich the Kid.
CammyTheKid's songwriting process is professional and he tries his best to memorize or know all his lyrics and flows before going into the studio. The music captures the essence of freestyling from the heart and he still practices free styling over new beats to sharpen songwriting skills. To create his best and most professional work CammyTheKid writes lines in his notes all day finding inspiration even just driving around. Then in free time he makes songs off beats he likes and memorizes them until its time to hit the studio. One of his goals is to sharpen his skills and build a buzz big enough to collaborate with Youngboy NBA.
CammyTheKid recently dropped a new 8-song album called "CJC Baby". The album is called that because the letters are his initials. CammyTheKid wants people to know it's him, this is how he is coming, and that he is done playing. His promise is to drop all professional quality work dropping here on out! The album has three songs featuring Yung Bino who has helped him in the music industry a whole lot posting on social medias and helping to connect to other artists, celebrities, influencers, and athletes.
CammyTheKid is excited and worked really hard to be where he is at now in the music industry. Everyday sacrificing partying and hanging out with friends in lieu of working out and working on music has helped to make him a better and more healthy person.
A day in Cammythekid's shoes looks like healthy balance of promotion, business, and athletics. Keeping a clear mental slate CammyTheKi  tries to get everyday off to a good start and close with a strong finish! Being hooked on self-improvement is evident in his music and lifestyle. CammyTheKid is business minded with a startup modeling agency and with celebrity influencer marketing. In support of the "CJC Baby" album CammyTheKid also has a single called "Ill'er" both the album and single are streaming after the jump!
You can follow him on Instagram , Twitter , YouTube, Facebook , and Tiktok.
You can find his music on ALL streaming platforms.
Stay tuned here to HipHopSince1987.com for more work soon from Cammythekid!
© 2023, Seth "Digital Crates" Barmash. All rights reserved.