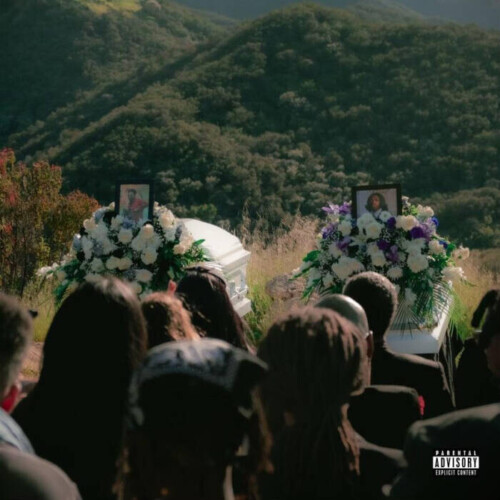 Making a major move, two-time GRAMMY® Award-nominated platinum-certified Atlanta hip-hop duo EarthGang (consisting of Olu and WowGr8) have partnered with UnitedMasters. This newly minted strategic venture preserves the integrity of the group's signature creative vision as UnitedMasters along with Sincethe80s/Dreamville will organically amplify their impact and influence on the culture. UnitedMasters will leverage their artist services, brand, and sync teams to amplify their movement allowing EarthGang to continue their groundbreaking impact while being independent.
"United Masters is the future. Their approach to success and achievement in both art and business is empowering. I'm proud to partner with a company that follows such a sustainable philosophy for working in this industry." – WowGr8 of EarthGang
"It's another perfect partnership for artists like us. We feed our Fanbase directly, we receive our fair share of profits. The power is back in the hands of the creatives." – Olu of EarthGang
"It's rare to come across artists with such clear creative vision and purpose. EARTHGANG embodies the power of building an authentic community. We could not be more excited to help bring their vision to life." – Mike Weiss, VP of Music, United Masters
The critically acclaimed pair—Olu and WowGr8—just unleashed the single and music video "Die Today" as their first release via the new partnership. Listen HERE and watch HERE. Over otherworldly production, they trade vivid bars in viscerally vital cadences, weaving together big screen-worthy storytelling with clever and quotable wordplay. They ponder the phenomenon of an artists' popularity mushrooming in the wake of their demise with a razor-sharp wit, "Tell me baby if I die today, would you come and kiss my cold face? Would you run up in my bank account?"
Meanwhile, the video co-stars fellow rap disruptor Denzel Curry, superstar actor Noah Centineo [To All the Boys I've Loved Before, Black Adam, The Recruit], and Spillage Village's own Marian Mereba. In a surrealist turn, various "news" outlets announce the "passing" of EarthGang. You've got to tune in to find out what happens!
Everything just paves the way for their anxiously awaited new EP, EarthGang vs the Algorithm: RIP Human Art. Pre-order/Pre-save HERE.
© 2023, Seth "Digital Crates" Barmash. All rights reserved.