Mac Benji is a talented female artist on the rise, with her unique blend of hip hop, trap, R&B and reggae fusions setting her apart from the competition. Her new single "Ponce" is a prime example of her musical abilities, showcasing a mix of Spanish and English lyrics set to hip hop beats that immerse listeners into a whole different vibe.

Mac Benji's purpose in music is to motivate the world to get up and go get some money, while also feeling like they are on top. Her versatility in making all types of music for all types of moods is what makes her music stand out, as she doesn't stick to one sound. With seven years in the music industry, Mac Benji has already achieved some significant milestones, including marketing and promoting more, releasing more videos, and being a leader to others.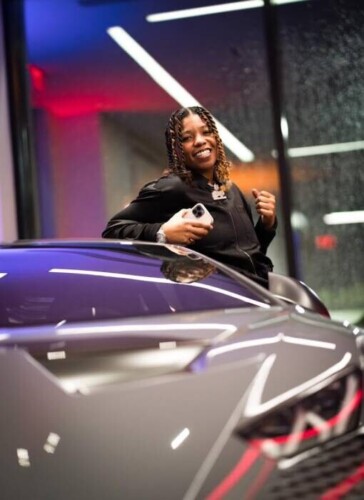 Looking to the future, Mac Benji sees herself at the top, bringing other deserving artists with her. Her advice to young kids trying to start a music career is to stay out of trouble and not to copy what they hear in songs, as it is just music and not necessarily true. Mac Benji's dream collaboration would be with Gucci Mane, and she has already worked with artists such as Young Dolph and Ace Hood.

Mac Benji's recording process is quick, as she records herself and is always in the zone and focused. She is a dominant female artist who is passionately creating her own presence, and with her skills and hard work, she is well on her way to getting a major deal.

Keep an eye out for Mac Benji, as she is sure to continue making waves in the music industry.
© 2023, Tedfuel. All rights reserved.