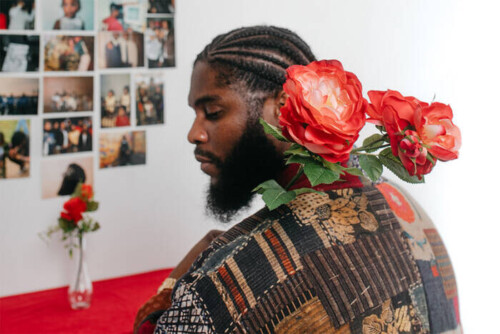 Guest Post by
Jamey "NuMoon" Roberti
The 2010s might be over, but there's still time to give flowers to Justin Scott A.K.A. Big K.R.I.T. This rapper and producer from Mississippi came to fame most notably in 2010 with a solid mixtape that was more like a free album titled "K.R.I.T. Wuz Here". His presentation was cool and calm, a mix of an old soul presence with introspective bars and a young passion for the slow luxury life of the third coast. He signed to Def Jam that year.
K.R.I.T. finished out 2010 by creating the southern anthem single "Country Sh*t", with a remix including legends Ludacris and Bun B. K.R.I.T. returned the following year with another amazing project titled "Return of 4eva". This project showed his ability to make introspective music that also shakes the subwoofers on your car and is perfect for driving to the club or a ride home alone after work deep in thought. He was also on XXL magazine's 2011 freshmen cover alongside Kendrick Lamar, Mac Miller, and more.
In 2012 he released his debut major label album, "Live From the Underground". This album continued his eclectic vibes and boasted a lead single ("Money on the floor") with 2chainz and 8ball and MJG. This album was followed with a solid sophomore project in 2014, "Cadillactica". A number of free albums were also being dropped, such as the name sake "King Remember In Time" and "4Eva N A Day".
The next few years were quieter and found K.R.I.T. departing from Def Jam in 2016 and starting his independent label Multi Alumni. It was in 2017 that he released one of his most critically acclaimed albums yet, "4eva is a Mighty Long Time". He has dropped two more full length albums since and an additional collaboration album, "Full Court Press", with fellow blog-era prodigies Wiz Khalifa and Smoke DZA as well as versatile producer Girl Talk.
His name needs to be brought up in the best hip hop artists who broke out in the 2010s. Not only is he a calm yet animated lyricist; he is also a soulful and bass-filled producer who can set any kind of mood with ease. He stood out amongst his peers, showing up on the scene in his early 20's with wisdom and grace that made him fit in alongside southern greats he grew up idolizing. I don't think saying he was born in the wrong era is correct, because K.R.I.T. created his own era.
Listen to some of the best Big K.R.I.T. tracks after the jump!
Guest Post by
Jamey "NuMoon" Roberti
© 2023, Seth "Digital Crates" Barmash. All rights reserved.