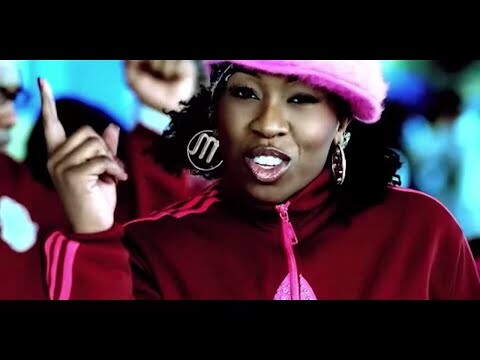 Guest Post by
Jamey "Numoon" Roberti
While rapping is by nature a competitive art form, some of its most iconic moments are found in song features and collaborations. Having a featured emcee on your track is a great way to match energy,create a second song or chapter in a song, pass the torch, and more. Let's begin to explore the good, bad, and ugly of features.
When the feature matches energy, we see an exciting kinship that listeners may or may not have recognized in the past. "Gossip Folks" by Missy Elliot featuring Ludacris is a prime example of a great feature. These were animated artists from that time giving the same energy while simultaneously giving us two unique verses.
Another classic example is the Redman and Method man collaboration album "Blackout", as well as the song "Well all rite cha" from Redman's "Doc's Da Name 2000" being another vibrant example of their ability to assist each other and trade off bars as a dynamic duo while also making solid solo material.
Some features aren't meant to feel as if the added artist is on the song but rather creating another chapter in the song. One of the most well known examples is Rick Ross's timeless guest verse on "Devil in a new dress" , which is one of his best luxury rap stories hidden long after the main part of the song ends.
Additionally, on Rick's "Maybach Music III"  off of his Teflon don album, Rick uses an impressive production change by the Justice League to make himself feel as if he is the final feature on his own track amongst guests Erykah Badu, TI and Jadakiss.
 A feature can be a ceremonial passing of the torch to an upcoming emcee. Some great examples of this phenomenon have happened in the blog era, such as "The Recipe" by Kendrick Lamar and Dr. Dre. The beat is a modern-day version of the chill, g-funk west coast that Dr. Dre came up in and provides room and drums for Kendrick to flex as the next up from Compton.
Another great example is the remix to "Country Sh*t" by Big K.R.I.T. featuring Ludacris and Bun B. This is, both sonically and considering the legends included, a timeless piece of Southern hip hop that showed K.R.I.T. had a nod from the legends and he proved to be one of the best hip hop artists of his time.
These features are just the tip of the iceberg in this conversation. Stay tuned to HipHopSince1987.com for more features in this series. For now, check out the full "Fire Features" playlist below!
Guest Post by
Jamey "Numoon" Roberti
© 2023, Seth "Digital Crates" Barmash. All rights reserved.