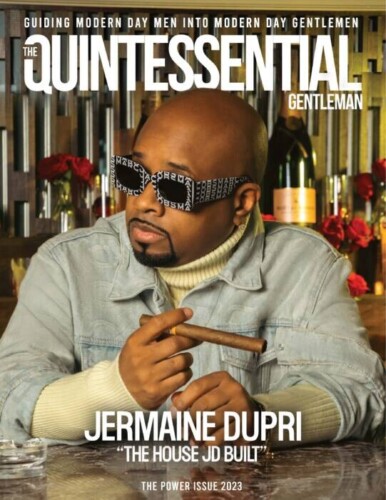 The Quintessential Gentleman's 2023 Power Issue shines a light on radical thought leaders, social influencers, and businessmen whose efforts are instrumental to the advancement of cultural change and impact. In honor of a moment, sound, and style that revolutionized the fight against social constructs in American history, we salute 50 years of hip-hop, the phenomena and genre that gave back power to a burgeoning and unapologetic community, through the lens of music icon Jermaine Dupri.
Durpi's ambition, determination, and commitment to championing young people and visualizing a rejuvenating energy that was missing from the art form, and building a legacy, is an example of what generational entrepreneurship looks like. We are privy to learn of So So Def's significance in the lineage of hip-hop and how the youth-focused and empowered label rose to prominence. These things and more give weight to Dupri's credits and the recognition he deserves.
© 2023, Seth "Digital Crates" Barmash. All rights reserved.