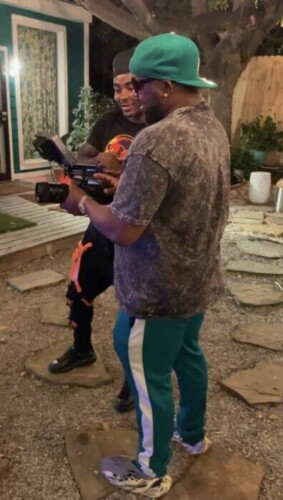 La'Falle is a versatile music artist located in Memphis, Tennessee. With the dream of becoming a superstar since the young age of eight, La'Falle has completely surrounded himself with everything pertaining to music. He has worked with up and coming artists such as, GoonieMoney600, Yung Dillard, Eastside PO, Nehi, Osama Grape, and CeeDaMill. As he has enhanced his reach and network, his success has skyrocketed in recent years. In addition to collaborating with a plethora of artists, La'Falle currently works with the well known production company, Wikid Films.
Releasing a number of projects on the Wikid Films YouTube channel has helped push La'Falle into the spotlight. With the demand for his presence growing daily, it's only a matter of time before La'Falle is working with other prestigious artists. When asked who he looks forward to working with, La'Falle listed, Lil Uzi Vert, Gotti, Gucci, Moneybagg Yo, GloRilla, Aleza, Pooh Shiesty, Cardi B, and Chris Brown, to name a few.
As La'Falle continues to cultivate more fans, streams, and views, prospects will indubitably request his attendance at renowned events. He has a presence that ignites the room and a unique approach to the creation of his music. He maintains relevancy while simultaneously displaying his authenticity; a combo difficult to master.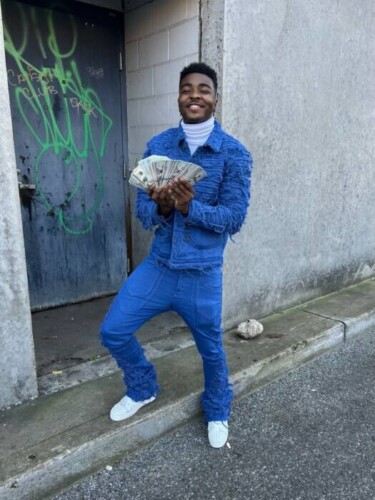 On Instagram, the talented artist can be seen performing for the world. He combines genres such as, Hip Hop, R&B, mumble, trap music, rock, and pop. His eclecticism has opened many doors throughout his career. When asked what his favorite project is thus far, La'Falle stated, "My favorite project thus far is my most recent video, "La'FallElvis Presley". How I came up with this was very creative. I have always admired Elvis Presley. I combined my middle name, La'Falle, and Elvis Presley to develop the title. I also wanted to show my fans and audience the Memphis rock, pop and blues culture; where the art music and talent stemmed from. Every other Memphis rapper is rapping about the same topics so I wanted to come with a different style and be more creative."
During our interview, La'Falle revealed his new project is coming soon titled, "La'Falle Presley Mixtape" with the date to be announced in the upcoming weeks. He also expressed his excitement about additional visuals  that will be premiering in the near future!
CLICK HERE TO FOLLOW LA'FALLE ON INSTAGRAM<——-
© 2023, Julz Mancini. All rights reserved.