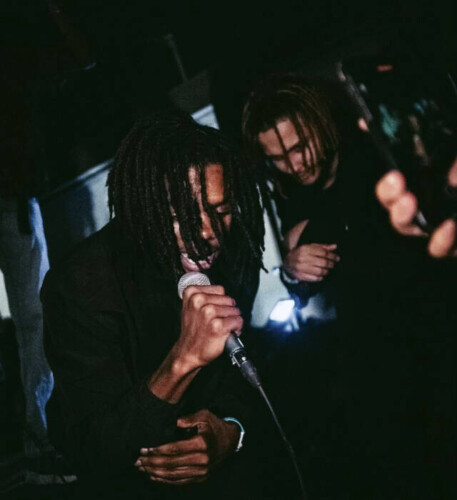 Vye-Del is an independent up-and-coming freelance artist from Broward County Florida. As of January 2021, Vye-Del has performed for Afton at Fusse Studios, Miami Live, King Of Diamonds strip club aka KOD, local venues, school pep rallies and parties. On March 26th, 2017, Vye-Del released his first single "Untold Story" which features a long-time friend. The following year on July 6th, 2018, Vye-Del released his first Album "Virtuoso's Euphony", every song on the album except for one; "What I Do" was produced, engineered, and mastered by Vye-Del. In 2019 Vye-Del released "Dat Boy" which gained much traction throughout all platforms.
Vye-Del, was born in Haiti but raised in Broward County Florida he is a rising star in the music industry. Talented at a young age and being motivated by his own talent helped him create a path for what he had in mind for his future. Vye-Del really fell in love with music; being surrounded by it as kid he learned to become more creative and more professional as an artist. Everything started changing in 2022 as he began taking his career as a musician much more seriously. Having an eye-opening year through numerous opportunities like performing in August 2022 at Tartan Warehouse & more. He is currently working on New projects & singles. In the upcoming months he plans to release more content for his audience as well as focusing on some visuals later in the new year. Vye-Del's music is classified as Alternative Hip-Hop with a mixture of lyrical and versatile punchlines.
© 2023, Logan. All rights reserved.