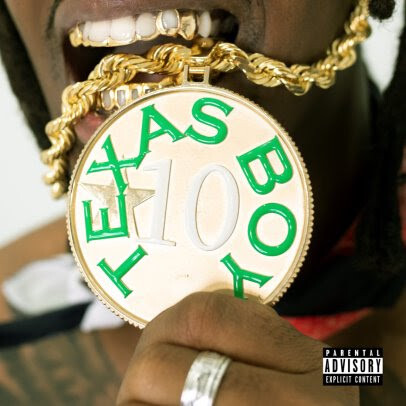 Meeting widespread demand from fans everywhere, rising critically acclaimed San Antonio, TX rapper Mike Dimes presents his anxiously awaited new album, Texas Boy.
To coincide with the album's release, Mike also drops the highly anticipated single and video for "ARSENAL" featuring Denzel Curry. The visual is the perfect kickoff to the album and new era for Mike Dimes. When asked about the growth since the project Mike says "Im more confident, mature and vulnerable this album, less monotone and more animated. Wide range of emotions and stories, you'll go out knowing more about me than when you came in." 
Mike will be also performing at official Texas Boy Release Party at Paper Tiger in San Antonio.
The 14-track body of work affirms his place at the forefront of hip-hop's next generation. Fueled by airtight rapping, quotable punchlines, and woozy hooks, the album illuminates his inimitable presence. Early on, "WHISKEY N WEED" intoxicates with its soulful throwback choir sample as Mike takes stock of the journey thus far. He practically grins, "They counting me out, shout out to momma and poppa, I made a ' M' in their house. I don't think they can get to me now." Then, there's "ARSENAL" [feat. Denzel Curry]. Horns resound in the background as a thick bass line booms under breathy verses. He warns, "I ain't talking for free," and laments, "I just spilt my cup all on my kicks." Elsewhere, "GREEN" [feat. Wiz Khalifa & Hoodlum] puffs out hazy bars as an instantly arresting smoker's anthem. "HATCHBACK" [feat. Joey Bada$$] boasts verbal fireworks in the midst of a thumping bass line and ominous synths.
Texas Boy is Mike Dimes at his rawest and realest.
© 2023, Seth "Digital Crates" Barmash. All rights reserved.