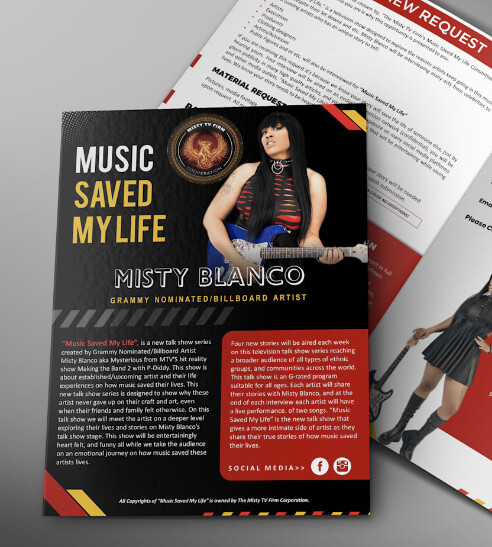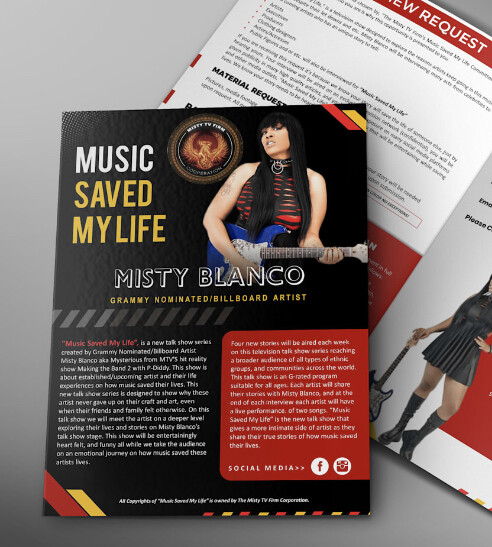 Misty Blanco is known as an innovator in the music business as she has started her own genre of music called "Melodic Bop", which is a lane made for theatrical artists who need more than a boom bap track or a trap record to display their talent.
Misty Blanco has been pathing a way for many creative artists to have a lane called "Melodic Bop", where they can display their full potential and artistry. In February of 2024 Misty Blanco returns to the stage yet this time with her talk show called "Music Saved My Life" which is considered the bridge that will cross over a lot of undiscovered artists into mainstream while allowing them to share the center stage with other mainstream artists.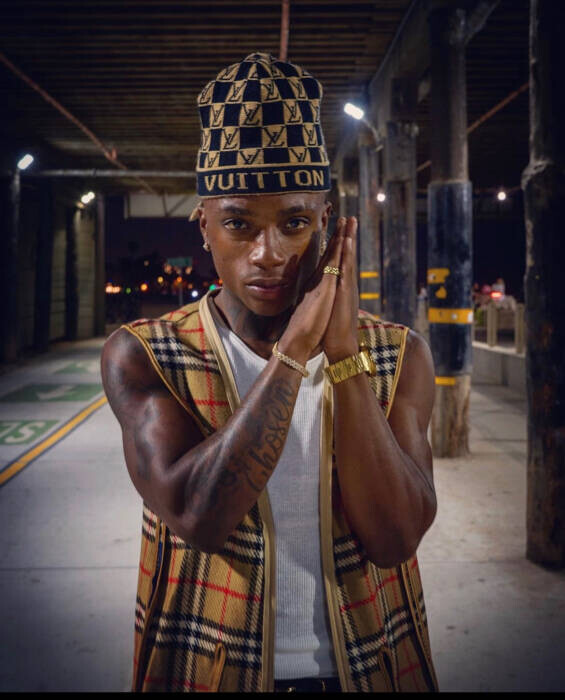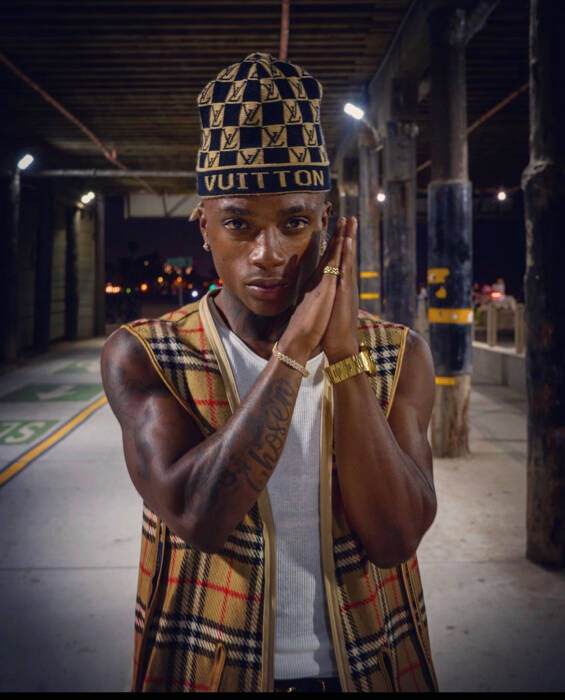 In this season of "Music Saved My Life", "Misty Blanco", will be introducing artist "Messiyah", who has a unique voice and sound of music as he takes us on a journey with his new hit singled named "Goated". In this song "Goated", "Messiyah", truly lives up to his name as he chants and speak of his experience in such a prophetic way of what makes him "Goated".
With his latest debut "NOLAZINE" the artist "Messiyah" reflects the future of music and the direction of creativity it's heading to. His passion, hunger and greatness reflects in every line as he chants on his song "Goated".
"Messiyah" is an artist whose delivery and expression sweeps us all into a new sound of music, and it's shown it has the potential to be around for many years to come. "Misty Blanco", is not only a innovator and mogul she and her company "The Misty TV Firm Corporation" shows they continue to discover stars and bring them to the forefront on her new hit talk show called "Music Saved My Life" coming 2024! This is a talk show you don't want to miss!
INSTAGRAM: @THEMESSIYAH
For your opportunity to appear on Misty Blanco's talk show please contact: via email [email protected] for your chance to be discovered on Misty Blanco's hit talk show "Music Saved My Life", coming 2024!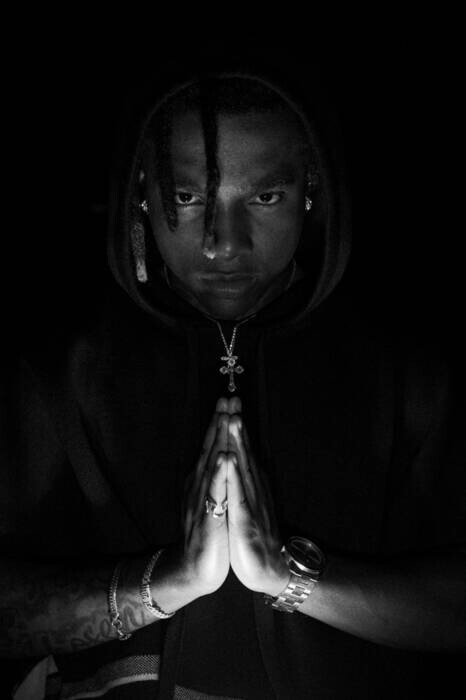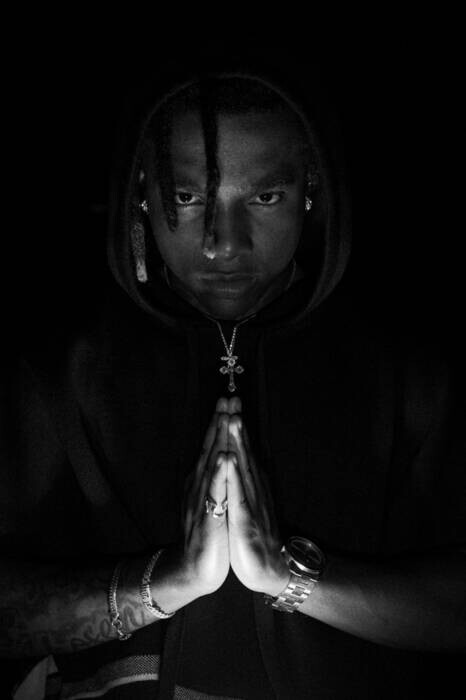 © 2023, StanleyGatero. All rights reserved.