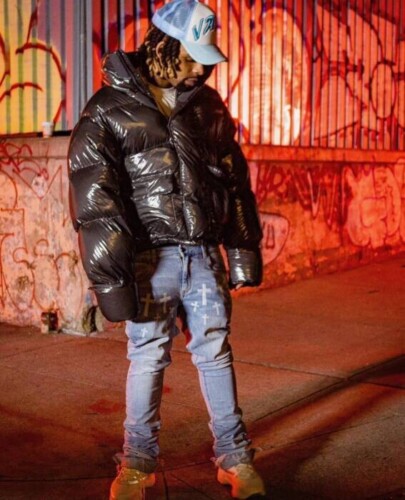 Jersey City, NJ– With just a few weeks into the new year, Mr. Chicken is coming in strong. It has been announced that French Montana is featured on the "Forever Remix" and the track will be available on "CB6". Mr. Chicken is known to collab with prominent artists and this one is another major move for him!
Mr Chicken, ft French Montana Forever
Everything (feat. Ditta) Jim Jones, Dyce Payso & Mr.Chicken  
WISHLIST – DeJ Loaf ft. Mr. Chicken, Oba Rowland, Sada Baby
At the end of 2022, Mr. Chicken maintained velocity with features on Jim Jones' "12 Days of Xmas" album such as, "EVERYTHING," "MERRY XMAS," AND "FELIZ NAVIDAD". Additionally, rapper Dej Loaf dropped "Wishlist" featuring Mr. Chicken on Christmas Day.
Mr. Chicken, best known for his timeless records "4ever" and "Never Could," has acquired fans who enjoy his unique style and his melodic flow that sets him apart from most artists. His local buzz has infected the industry quickly and he has swiftly stepped into the spotlight captivating a variety of people including major artists and industry executives. He has keen abilities that ensure his success; musically and from a business aspect. He is certainly someone you want to pay attention to. He continuously keeps his fans on their toes and his foot on the gas! As his followers and fan base grow, people continue to watch with enthusiasm and anticipation as the future of this artist unfolds.
© 2023, Julz Mancini. All rights reserved.