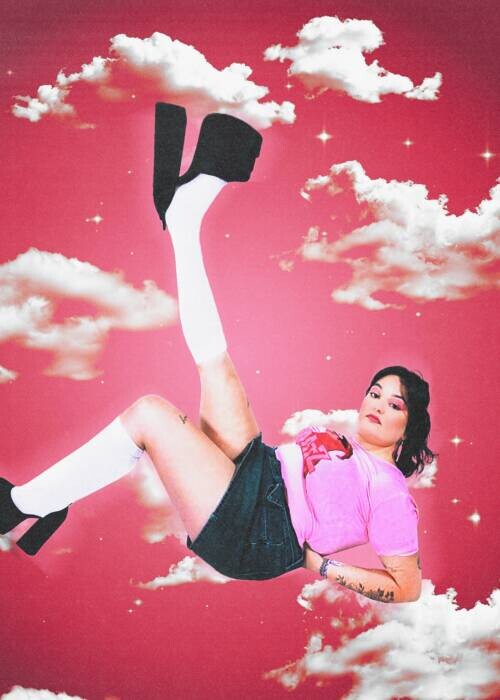 The East Bay Area singer, rapper, and producer channels Ariana Grande by way of Kali Uchis with her effervescent new pop tune  
22-year-old rising star izye has shared her latest single, 'Selena,' a vibrant, immaculately-produced track that sees her channel some of the most revered pop artists in the business. 
Hailing from the San Francisco East Bay Area, izye was soaking up the area's rich musical history long before she decided to make being an artist her full-time career. As a youth, she found solace in musical theatre before starting her solo career at 17. In September 2019, izye released her debut single '24 Hours (feat. Will Grey & Sam Trenton),' crafted in her childhood bedroom with co-writer Will Kouch. In the years since, izye has honed her craft by moving to LA, enrolling in music school, and subsequently deciding to drop out and pursue her dream head-on. 
Working with producer KundoCrankin', izye has developed a unique pop sound, which might best be described as having the immersive energy of hyper pop with the laidback flow of alt-R&B or alt-hip-hop. She showcased this sound on her beautifully brash debut album, F**K BOYS, GET MONEY. 
But the new single 'Selena' might be her best work yet. The production offers a deceptively simple R&B/pop beat, which works magic in giving izye's resonant voice full reign. Lyrically, she's on top form as she pens a heartfelt address to someone called 'Selena,' admitting up front that she wants her boo. 
Complex. Involved. An instant earworm. Izye's new track deserves widespread recognition. 
© 2023, Brxton. All rights reserved.