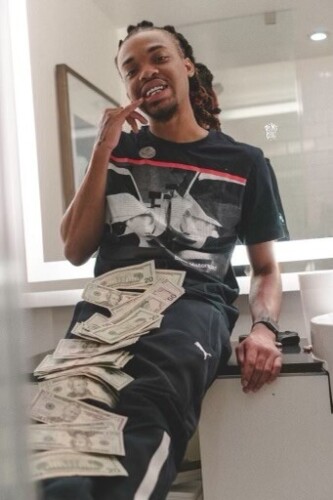 There have been a few famous artists who have come out of Broward County, FL like Ski Mask, XXX Tentacion, and most famously, Kodak Black. Since these names have gone mainstream, the music scene there has been quiet until now. Recently Rasta Staxx has been making major waves in the underground music scene and is not starting to gain traction.
Rasta Staxx has always been different from the pack. In a recent interview, Rasta Staxx talks about being a black sheep in his family and not taking the traditional route. This identity has been something the young FL rapper has held on to and has translated into his music. His flow is similar to mainstream yet unique in its own way. On top of this, Rasta Staxx speaks about real topics that are easy to inspire anyone who understands his type of upbringing.
All in all, Florida now has become a wide open territory when it comes to the music industry. With many fighting to be the next mainstream artist, Rasta Staxx looks like he may start pulling ahead soon. Make sure to keep an eye on the Broward raised Rasta Staxx.
© 2023, Logan. All rights reserved.