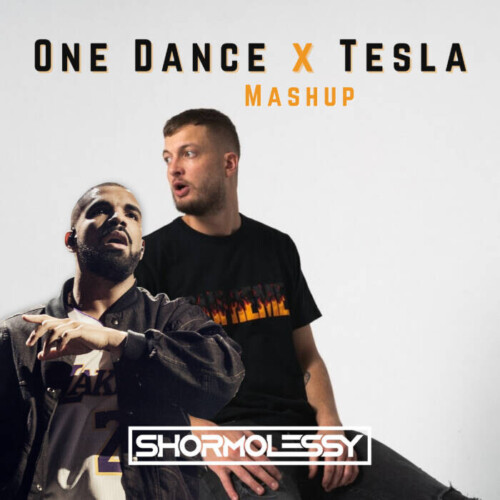 Blending the infectious beats of Drake's chart-topping hit "One Dance" with the electrifying sounds of Egyptian sensation Marwan Moussa's hit single "Tesla".
Shormolessy released a highly-anticipated mashup of Drake's hit "One Dance" song and "Tesla" by the renowned Egyptian artist Marwan Moussa. This unique mashup combines the upbeat and catchy rhythms of Drake's hit "One Dance" with the smooth and soulful melodies of Marwan Moussa's "Tesla" to create a truly revolutionary listening experience.
This groundbreaking mashup, released on January 21, 2023, showcases the undeniable chemistry between these two music industry powerhouses as they come together to create a unique and unforgettable sound that will have fans dancing non-stop.
Fusing Drake's smooth and catchy vocals with Marwan Moussa's dynamic beats and charming melodies, "One Dance x Tesla (Shormolessy Mashup)" is a true masterpiece that will transport listeners to a new level of musical experience.
Shormolessy had the idea of blending these two songs after recognizing their complementary styles and themes. The process of creating the mashup involved carefully selecting the best parts of each song and seamlessly blending them, resulting in a mashup that showcases the best of both worlds and appeals to a diverse range of music lovers.
"I am thrilled to finally share this mashup" said Shormolessy. "I believe that it will be an instant hit with audiences and I hope that it will introduce more people to the music of both Drake and Marwan Moussa. The combination of these two songs creates a unique and exciting listening experience that is sure to leave audiences wanting more."
The mashup is now available on all the streaming platforms, including Anghami and YouTube. Fans can also follow Shormolessy on social media for updates on future releases. So, get ready to experience the ultimate fusion of two worlds as Drake, and Marwan Moussa take you on a journey that will leave you wanting more. Don't miss out on this revolutionary mashup – listen to "One Dance x Tesla (Shormolessy Mashup)" now!.
Listen to One Dance x Tesla (Shormolessy Mashup) on YouTube | Anghami
Discover Shormolessy on
© 2023, Logan. All rights reserved.