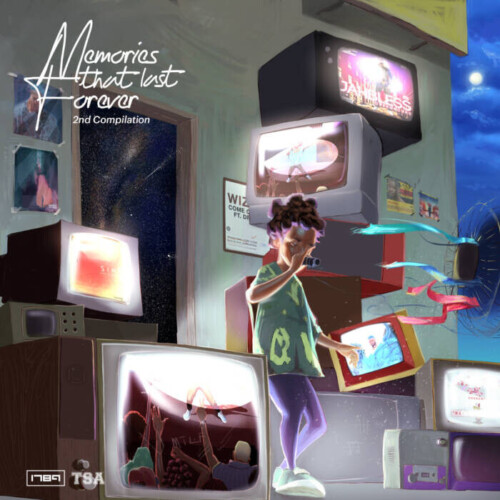 Prepare to be amazed as The Sarz Academy, in collaboration with United Masters and 1789, proudly presents the highly anticipated second edition of "Memories That Last Forever" – MTLF 2. This extraordinary compilation is a culmination of diverse sounds and captivating performances, meticulously crafted, written, and executed by an exceptional group of seven outstanding artists and eight prodigious producers. What makes this project even more remarkable is that these talented individuals were chosen from a staggering pool of 11,000 applicants who vied for a spot in the esteemed third edition of The Sarz Academy, an unparalleled testament to Sarz's unrivaled ability to discover and nurture exceptional talent, propelling them to global prominence and stardom.
MTLF 2 is a musical journey that spans across a rich tapestry of genres and subgenres within African pop music, seamlessly blending elements of amapiano, R&B, dancehall, gospel, soul, hip-hop, Nigerian alté, and more. With its diverse sonic landscape, this compilation showcases the astonishing creative range of its brilliant creators.
Featuring fifteen fresh and innovative artists, including an extraordinary talent named Bombocat from Costa Rica, MTLF 2 introduces the world to the new creative powerhouses hailing from Nigeria. Among these remarkable talents are Gimba, Syntiat, Charmaine LA, Fxrtune, Perfext, MillyMay_pod, PJ Star, while the producers behind the magic include  Blueszn, TwitchPapii, Oddwave, OSO, Dartz, Chibooplaythebeat and the youngest prodigy at the age of 16, TheKidFuzzy.
One of the acts featured on the compilation, Syntiat, shares her ecstatic experience, saying, "I was starstruck the first time I met Sarz, and it feels heavenly to be on this project that is EP-ed by him. And this is only the beginning, expect even more greatness." Syntiat's resplendent vocals on track 9, 'Rude,' add an enthralling new dimension to the project, leaving listeners craving for more.
These exceptional talents were handpicked by the legendary hitmaker, producer-extraordinaire, and mentor himself, Sarz. MTLF 2 introduces the world to its lead singles, "Body Wicked," "Jam One Kele," and "Good To Me," which have already made waves with their staggering success. However, their placement within the compilation adds an even more vibrant and captivating allure to their already undeniable charm.
This project marks the beginning of a remarkable journey for these talents, catapulting them into the realm of stardom, influence, and global domination. The global music industry eagerly awaits their awe-inspiring success stories, much like the impact we have witnessed from previous students of The Sarz Academy, such as Oladunnie, STG Tha Prodigy, P.Prime, and Tempo.
Experience the magic of MTLF 2 by clicking here to listen to your favorite music store. Brace yourself for an auditory adventure like no other, as this compilation sets the stage for these extraordinary talents to conquer the world with their undeniable prowess and brilliance.
© 2023, Seth "Digital Crates" Barmash. All rights reserved.