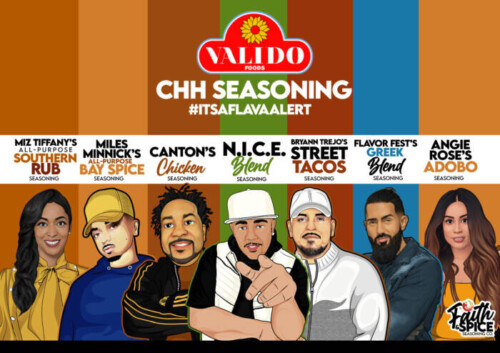 Valido Foods and Faith & Spice have teamed up with Christian Hip Hop icons for a groundbreaking seasoning collaboration, marking the 50th year of the influential music genre. This unique partnership brings together artists Emcee N.I.C.E., Miles Minnick, Canton Jones, Angie Rose, Bryann Trejo, Miz Tiffany, and Flavor Fest to create signature spice blends that reflect their individual flavors and personalities.
The collaboration between Valido Foods, the company behind Faith & Spice, and these Kingdom Hip Hop artists demonstrates the growing influence of Hip Hop in mainstream culture. Other artists like Rap Snacks, Master P, and Jay Z have also made strides in the food and beverage industry, showcasing the cultural impact of the genre. Valido Foods recognized this momentum and saw an opportunity to collaborate with Christian Hip Hop artists to create a seasoning wave.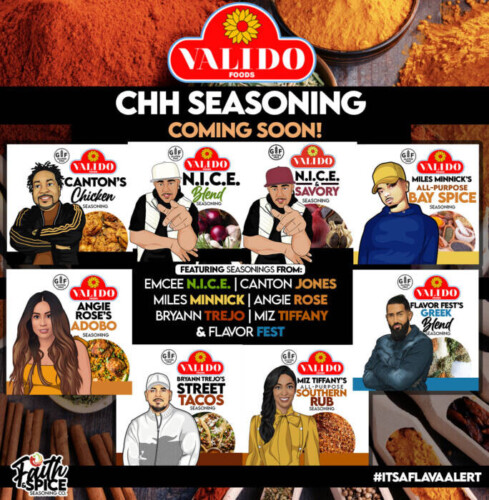 Faith & Spice acts as the branding arm for these celebrity seasoning deals, combining the artist's brand and flavor profiles. Emcee N.I.C.E introduces the "N.I.C.E. & Savory Seasoning," a blend of black garlic and red onion, while Miles Minnick offers "Miles Minnick's All-Purpose Bay Spice" inspired by his Northern California roots. Canton Jones presents "Canton's Chicken Seasoning," perfect for any chicken dish, and Miz Tiffany brings a taste of the South with her "Miz Tiffany's All-Purpose Southern Rub," ideal for smoked or grilled meats. Angie Rose infuses her Puerto Rican heritage into "Angie Rose's Adobo Seasoning," suitable for chicken dishes, and Bryann Trejo adds an urban street flavor with "Bryann Trejo's Street Tacos Seasoning." Finally, Flavor Fest's Greek Blend Seasoning, inspired by its founder Urban D, completes the celebrity lineup.
The General Manager of Valido Foods, VZ Washington, is thrilled about this unprecedented collaboration. He believes that the artists will experience unimaginable success and become outstanding role models. The artists themselves are grateful for the opportunity to extend their brand into the food industry.
Pre-sale orders for these signature spice blends will begin on July 14th, 2023, through Valido Foods' digital retail outlet. The spices will also be available at select physical brick-and-mortar outlets across the United States in August.
Overall, this historic seasoning deal between Valido Foods, Faith & Spice, and the Kingdom Hip Hop artists is a celebration of Hip Hop's 50th year and a way to bring flavor and inspiration to people's tables. These signature spice blends not only reflect the unique tastes of the artists but also highlight the impact of faith-based hip hop on culture. It is a true fusion of music, faith, and flavor that will leave a lasting impression on the industry.
© 2023, Tedfuel. All rights reserved.