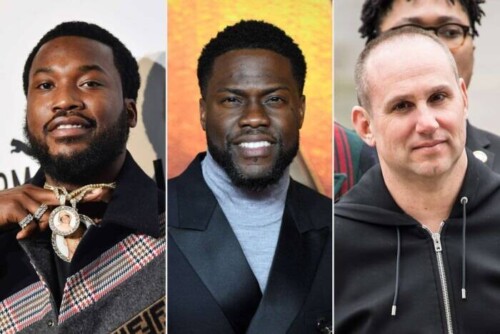 Today, Fanatics CEO Michael Rubin, fellow REFORM Alliance Co-Chair and award-winning musician Meek Mill and actor Kevin Hart have announced their give back collaboration to the local Philadelphia community with a collective $7M donation to 60 private and parochial schools in need, serving low-income students from underserved families with scholarships for the 2023-2024 academic year at schools in and around Philadelphia. 
The money will also provide access to much-needed at-home technology, including laptops, tablets and WiFi connection. 
This $7M donation marks the latest addition to Meek Mill and Michael Rubin's ongoing commitment to give back to communities in need which has culminated in a total of $17M in donations across previous years. 
These social-good efforts fall on the heels of powerful giveback efforts and initiatives hosted at the end of 2022 this past holiday season. Rubin and Mill partnered with REFORM Alliance, the Philadelphia Eagles and the 76ers for the annual return of the Season of Giving event – a special VIP experience for more than 30 children who have been negatively impacted by the criminal justice system and unjust probations. Additionally, Meek worked to pay off the bail for 20 Philadelphia women to reunite them with their families for the holiday this past Christmas Eve. 
© 2023, Seth "Digital Crates" Barmash. All rights reserved.