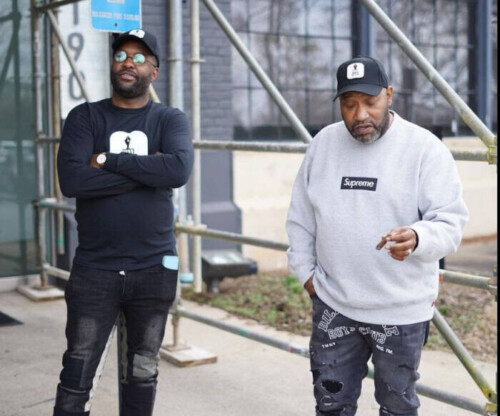 Pendulum Ink Academy, the first school for Hip Hop lyricism, celebrated its first graduating class of students on Friday, February 26th, 2023. The graduation ceremony featured a commencement speech by legendary rapper and entrepreneur, Bun B, who shared not only his experience and wisdom with the graduates, but also why the school is of importance for Hip Hop culture.
Founded by Grammy winning songwriter Mickey Factz and champion battle rap emcee Chilla Jones, Pendulum Ink Academy was established with the mission of providing aspiring Hip Hop lyricists with the education and tools necessary to succeed in the music industry. The school's co-owners, Comikbook Cam, Jeff Walker of Rhymecology and Rob Nice of Rap Seminar, also played a vital role in its development.
Pendulum Ink Academy's curriculum is designed to provide students with a comprehensive education in Hip Hop lyricism, with a focus on writing, performing, and understanding the industry. In addition to offering courses in Creative Writing, Content Creation, Battle Rap 101, Criminology in Hip Hop, Hip Hop According to Finance, Evolution of Rhyme In Hip-Hop, and The Visual Aesthetics of Hip Hop, the school's legendary emcee professors such as Ab-Soul, Ransom, Blu, DMC, RJ Payne, Pharoahe Monch, King Los, Benny The Butcher, Rah Digga and more provide invaluable expertise and mentorship to the students. Pendulum also provides a mental health component called Rhymecology, which helps students recreate their personal stories by way of rhyme.
"I am honored to be the commencement speaker for the first Hip Hop and lyric academy in the world, that not only addresses the craft but has a care and concern for the creators," said Bun B. Pendulum Ink Academy is currently accepting enrollments for its second year.
© 2023, Seth "Digital Crates" Barmash. All rights reserved.