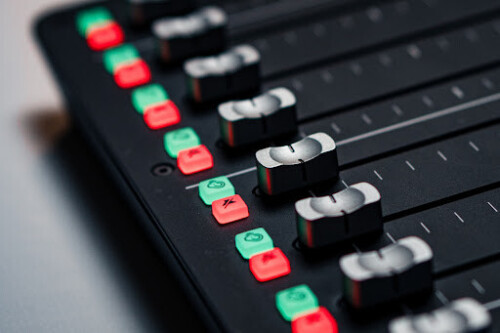 You are definitely at the right place if you're looking for a tutorial on launching a music podcast
It's easy to start a music podcast, but there are a few steps you'll need to take to get it off the ground.
This lesson on music podcasting will lead you through each step of the procedure:
Pick A Theme For Your Podcast
The first step is choosing the type of music show you want to produce. You already have a plan for this, but in case you don't, take a moment to consider your target audience. Adults? Kids? Oldies?
Consider the show's topic as well. Your program can focus on a particular musical genre, such as heavy metal or contemporary music. It might be a local event with performers from a specific region. 
You could create a program that concentrates on a particular era, like the 90s or the 80s.
Set Your Podcast Episode Duration
It would help if you estimated the length of your program after deciding on its theme. You are not constrained to a particular time slot when you podcast, which is one of its advantages. For instance, your program can run for less than 30 minutes.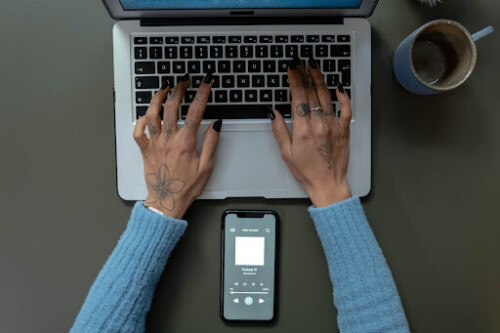 But it would help if you let your audience know what to anticipate. 
Remember that shorter podcasts tend to be more popular and successful. The trade-off between file size and show length is one reason for this. A longer show can take longer to download, which might be a turnoff for listeners.
Licensing
A significant aspect that you should pay attention to is licensing. You must fulfill the conditions for the composition and mechanical licenses to use a piece of music in your podcast.
A composition license is a license that the musical piece's writer or composer holds. Any combination of the artist, the recording company, and the Recording Industry Association of America owns the mechanical license for a song.
In many cases, the artist or recording business will be delighted to permit you to play their music in your podcast with an eloquent letter of introduction.
Independent Music
By concentrating on independent artists, the license issue can be easily avoided. Independent musicians have produced an incalculable amount of good music in all genres. The Internet has many valuable tools for independent musicians, like GarageBand. 
Although permission will probably be given more freely, asking for permission before using independent artists' music in your podcast is still necessary.
Consistency
You can start the enjoyable process of compiling your music once you've decided on your program's format and subject matter. Consistent with the file format of the songs you'll be playing is a brilliant idea. 
Organize your music in a playlist or folder in your music player so you can see the tracklist and artist details. Organize your songs into playlists depending on specific shows to hear which songs work well together.
Ensure the overall running duration is near the show length you previously decided upon.
Recording software
Numerous software programs can record your show. In essence, recording programs like wiretap and audacity have only one task: to capture every sound that emanates from your computer. 
Audio software will capture both the music and your voice if your "voice" program is configured to play through, which means that while you speak into your microphone, you can hear your voice through your headphones.
To get more insights into podcasting setup arrangements and all the ins and out of the software needed to record a professional-level podcast, visit https://wiredclip.com/
Narrate
Describe your program. This is your time to showcase your musical expertise! It is unfair to your audience and the musicians whose music you play to host a podcast without engaging in conversation about the songs or artists you're playing.
© 2023, Seth "Digital Crates" Barmash. All rights reserved.