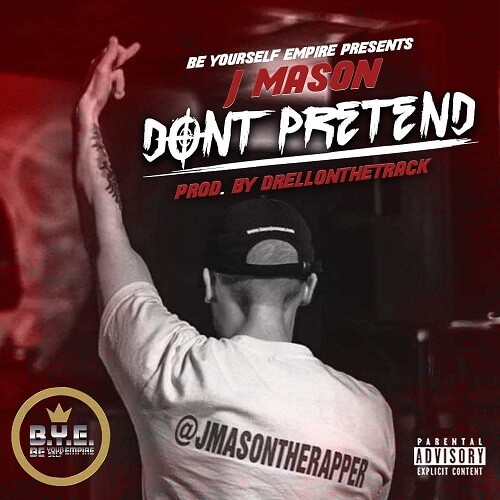 Tazewell, TN artist J Mason has released a new single titled "Don't Pretend," produced by DrellOnTheTrack, and accompanied by a music video shot in Nashville by ZW Imaging. The song is a poignant reflection on the artist's personal experiences, with lyrics that convey a deep sense of betrayal and loss. J Mason's raw and honest delivery on this track is a testament to his willingness to expose his vulnerabilities and emotions to his listeners.
The video for "Don't Pretend" adds another layer of emotional depth to the song. Shot in Nashville, it captures J Mason in various locations around the city, as he performs the track's heartfelt lyrics. The video is beautifully shot and edited, with stunning visuals that perfectly complement the song's mood and tone.
J Mason's "Don't Pretend" is a powerful song that speaks to the universal experience of being let down and betrayed by those closest to us. J Mason's ability to convey his emotions so honestly and authentically is a testament to his talent as an artist, and this song is a testament to the power of music to connect us all. The video for "Don't Pretend" is a must-watch for anyone who appreciates raw, emotional music that speaks to the heart.
© 2023, MysticsEnt. All rights reserved.