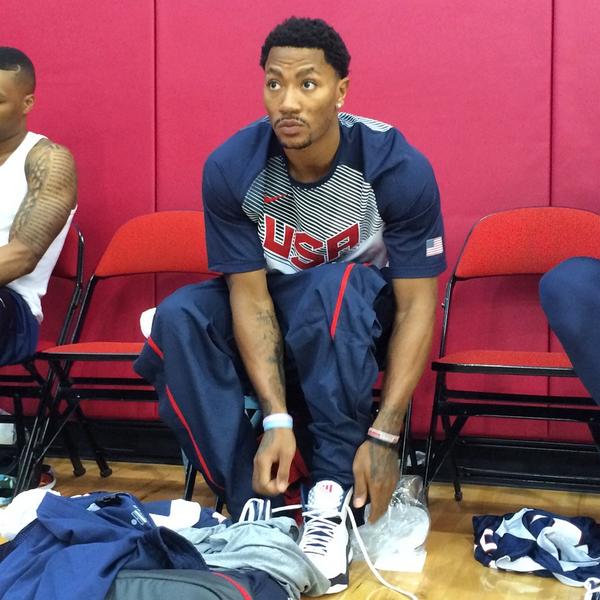 It's been some time since Chicago Bulls Derrick Rose's MVP season or since Rose has played a complete NBA season. After being selected to play for team USA this summer, NBA fans near and far have been chiming in with their opinions. As team USA had their first practice today, social media was in a frenzy with the Derrick Rose hate. During a press conference with Adidas, Rose had this to say ""I still have goals. Seeing those doubters out there, it's gonna be funny seeing them eat their words". "We're just trying to win a Championship. Hopefully next year can be that year."
Check out some of the negative tweets surrounding Derrick Rose's return below.
Derrick Rose is looking like "You want ME to go out THERE?" pic.twitter.com/MuaF6SNlAd

— Not Bill Walton (@NotBillWalton) July 28, 2014
"Who is: Derrick Rose?" #JeopardySports pic.twitter.com/FvylUYZeua — Jeopardy Sports (@JeopardySports) July 28, 2014
Derrick Rose has been out so long they forgot his name lmao pic.twitter.com/4VDHCcEKOX

— Lets Talk Sports™ (@LetsTalk_Sports) July 28, 2014
© 2014, Eldorado2452. All rights reserved.