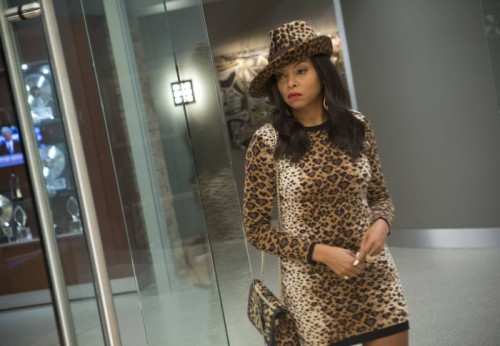 Even if you haven't watched a full episode yet, there's no denying the fact that you see everyone on your Facebook and Twitter feeds talking about the new hit series, Empire. Fox's new breakout show is doing numbers and by NUMBERS I mean 11.5 million viewers for just this week's episode alone.
The characters are undeniably interesting and one in particular, played by actress Taraji P. Henson, makes for an interesting story.
In a recent interview with Vogue, Henson spoke about her character, Cookie.
Is she influenced by Foxy Brown? Certainly. That's where a lot of her style comes from – Salt N Pepa, all of that. That era of Hip Hop was her heyday, those are women she identifies with.
Delving even further, she adds:
Kim is everything. Today, it's Nicki Minaj, but Nicki got everything from Kim. Kim came on the scene and made everything change for women – she made it feminine and sexy and hardcore. She was a champion and she's certainly Cookie's champion.
Wonder if Nicki will have anything to say in response to that. Regardless, it's clear that Hip Hop has been a big influence in the series.
Anthony Hamilton made a guest appearance on the show recently as well. Read more here.
© 2015, MariaMyraine. All rights reserved.