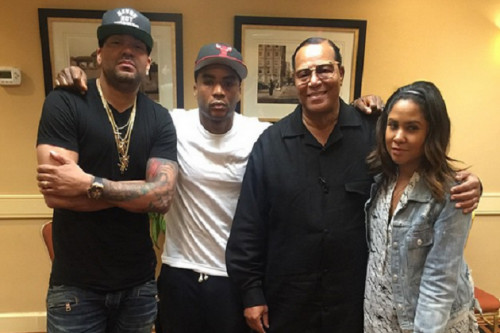 Recently, on Power 105, The Breakfast Club sat down and spoke with Minister Louis Farrkhan. In the interview, he spoke about organizing another Million Man March, President Obama's response to the events in Baltimore, and more. Take a listen to the full interview below.
We helped our brother get in office, and we were so excited and proud to have our first Black president. But then when our brothers in Baltimore – that's a city where Black folks have been catching hell for a long time. When they rise up, our president refers to them as thugs and criminals.

I want to say to brother Barack. When the highest office in the land can look at our children and call them thugs and criminals, unwittingly he's sentencing them to death by the forces that deal with thugs and criminals. They are not thugs. They are not criminals.
© 2015, MariaMyraine. All rights reserved.