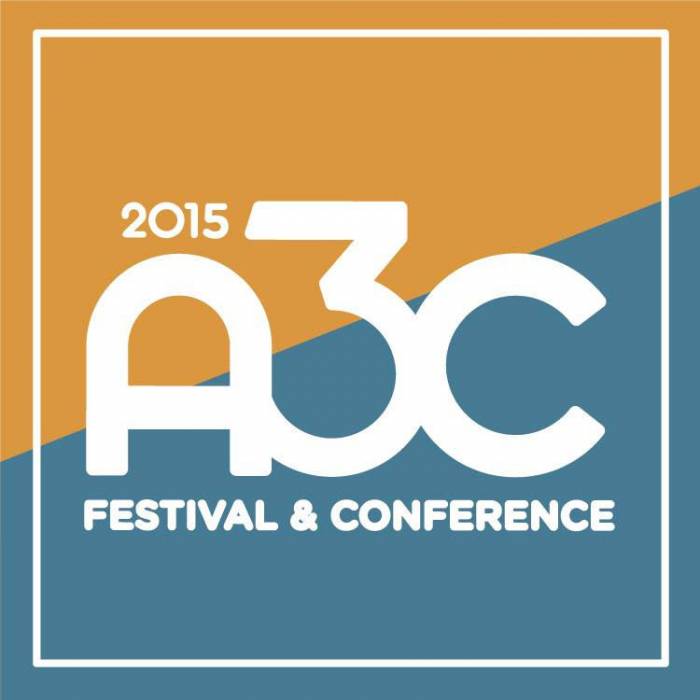 The 11th annual A3C Festival & Conference, affectionately known as "Hip-Hop's Annual Pilgrimage," will take place October 7–11, 2015, in Atlanta's eclectic Old 4th Ward, along Edgewood Ave, and East Atlanta Village.  Today, A3C organizers announce the first, of three, installments of artists and speakers to participate at this years events.  The internationally recognized five-day festival and conference will feature hip-hop icons: De La Soul, Rakim, Cam'ron, Dame Dash, Just Blaze, Curren$y & Jet Life, Jean Grae, Cyhi the Prynce Pharoahe Monch, Soulection Executive Team and Kool Keith.  Hundreds more performers and speakers will be announced over the next 3 months. Discount passes are on sale and can be purchased at www.a3cfestival.com.
A3C has not only become the largest Hip-Hop festival and conference in the South, but is the premiere gathering place for MCs, DJs, producers and speakers that create Hip-Hop music as well as participants and enthusiasts of the culture. A3C curates a multi-faceted experience including the festival, the conference, and unique brand activations that take over the city of Atlanta during this time. Since 2005, the event has featured over 3,000 of the most exciting artists in Hip-Hop including: The Juice Crew, 2 Chainz, J. Cole, Action Bronson, Questlove, Meek Mill, A$AP Rocky, Lecrae, Big Boi, G-Eazy, Scarface, Danny Brown, Young Thug, Tech N9ne, Jay Electronica, Big Daddy Kane, Vic Mensa, Waka Flocka, Wale, and B.o.B.
A3C has moved the Conference Center to The Loudermilk Center, and the host hotel to the Sheraton Atlanta Hotel. The A3C Pro-Audio Conference Center will remain at the SAE Institute of Atlanta, and A3C has partnered with the Atlanta Streetcars to move A3C attendees around Atlanta for free.
Once again HHS1987's Eldorado and A3C have teamed up to give you a chance to experience the 2015 A3C Festival here in Atlanta October 7-11. The winner will have the choice of choosing 2 passes to the Festival or the Conference.
The A3C Conference is a platform for the Hip-Hop industry, academics, creatives, companies and organizations to connect, learn and build. A3C Conference includes keynote speakers, panels, workshops, demos, interviews, screenings, mixers and exhibits featuring over 250 Hip-Hop industry experts, academics and influencers. Conference topics include: Artist Development, Technology, Music Business, Arts & Culture, Film & Video, Style & Fashion, Social Responsibility and Pro-Audio.

The A3C Festival features nearly 1,000+ performers over 5 days, while the Hip-Hop community ascends on Atlanta to experience, celebrate and discover the most legendary, talented and promising artists from across the US, and abroad. Artists are continuously added to A3C Festival line-up and every night features surprise performances. In other words, the A3C Festival is an amazing Hip-Hop experience like no other.
The winner wil be selected on September 8th and the contest winner will win passes to the event. The contest winner will be responsible for travel and hotel cost if they travel from out of town. HHS1987 will not include travel and lodging in this contest. Contest details are below. Good Luck!
Email [email protected] a video rapping, singing or quoting poetry explaining to us why you need to attend A3C 2015. The video MUST BE ATLEAST 60 seconds long
You also Follow @HipHopSince1987 & @Eldorado2452 & @A3C on Instagram and post the following on instagram:
"Follow @HipHopSince1987 & @Eldorado2452 and tell them why I must be at A3C" (Make sure you tag @A3Cfestival on IG or @A3C on Twitter)
GOOD LUCK!
© 2015, Eldorado2452. All rights reserved.