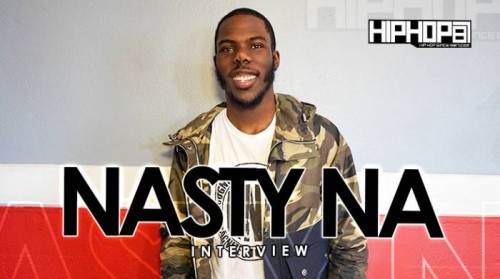 Nasty Na (RNO) sits down with HipHopSince1987 to talk about his latest project and more. He talks about the feedback he has received since he dropped the 'Who Is Nasty Na?' project. He talks about his song "Whip It" gaining momentum from the fans which led to him holding a contest for the official dance to the song.
Nasty Na opens up about the love he has been receiving at the different colleges he been attending. He lists some memorable shows at colleges, as well as some upcoming shows he has coming up. He mentioned the tour was something they were planning and it turned into them getting booked for events at colleges.
Nasty Na talks about the RNO (Recognize No Opponent) movement. Despite him being the face of the music from the camp, there are other artists on the team, but he has other positive things going on. He mentions they are supporting a basketball league, and more.
Nasty Na gives his take on the current Philly rap scene, not competing with anyone, and more. He even names a few artists that he thinks has a good shot at making it besides himself. He talks about his work ethic without a -, and planning to keep it up if he was ever to get -.
Nasty Na shares some great news with HHS1987 during this interview. Power 99's DJ Diamond Kuts reached out to Nasty Na prior to this interview and said she was going to start including his "Whip It" song in her radio mixes.
This interview was conducted by HHS1987's B. Wyche and shot by Rick Dange.
Follow us on Twitter | Instagram
@NastyNa215
@HipHopSince1987
@BWyche | @BWyche1987
@RickDange
© 2015, @BWyche. All rights reserved.