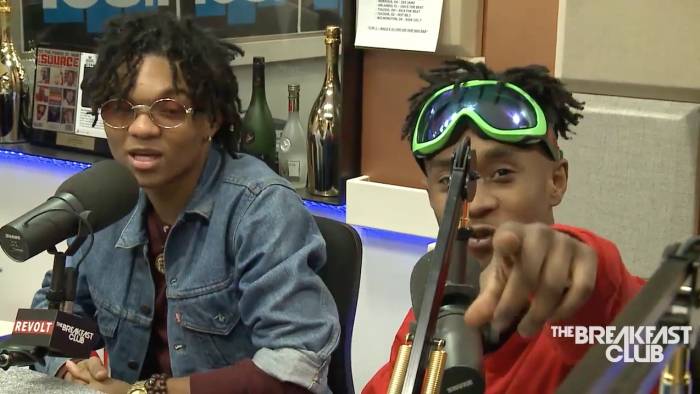 Rae Sremmurd talks about the success of their "No Flex Zone" and "No Type" singles. They talk about their new album, SremmLife, that's out now. They mention their "No Flex Zone" remix with Nicki Minaj that she leaked herself. They breakdown their type of women since Charlemagne questions their choice of women behind the "No Type" lyrics.
Swae Lee and Slim Jimmy talk about their Kriss Kross comparisons, and their dance moves. They even talk about their early start of just being Mississippi artists who only travelled to local cities to being known worldwide.
© 2015, @BWyche. All rights reserved.