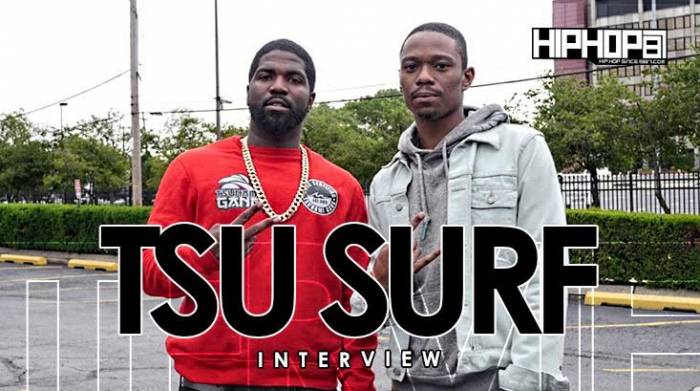 In our first interview with Tsu Surf, we get right into discussing his most recent NOME 5 battle with Tay Rock. Surf goes into detail about the battle saying this was just to see if Tay Rock can hang with the top-tier crowd. Though Tay could not beat Tsu, the Jersey native believes guy can hold his own. Tsu Surf touched on Drake telling Murda Mook that he needs to battle Tsu Surf before Mook could battle Drake himself. Surf and E-Money get into it over Hollow Da Don vs. Charlie Clips battle, who they thought won, and more including who Surf thought won against his battle with Charlie Clips. The two continue to discuss the battle rap culture, from a few other battles, the different battle leagues, the atmospheres, and more.
Next, Surf talks about his highly anticipated project, 'Newark,' which is coming soon. Tsu talks about staying in-house as far as production on the project. The rapper says as far as features go, he as Jadakiss, Stypes P, and a ten minutes track with Joe Budden. He's also trying to get Beanie Sigel on the project as well.
Surf also talks about the Jersey music scene, and his next battle ultimately being Murda Mook or nothing.
This interview was conducted by HHS1987's EMoney and shot by Rick Dange.
Follow us on Twitter | Instagram
@Tsu_Surf
@HipHopSince1987
@EMoneyBeatz | @BeatEmUpMoney
@RickDange
© 2015, @BWyche. All rights reserved.