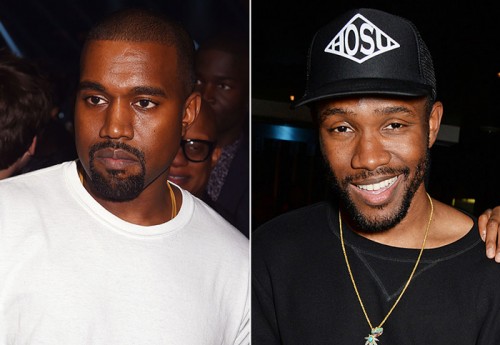 Kanye West gave a bold statement in a message he had for the Grammy's as he shows his support for fellow artist, Frank Ocean. During his Saint Pablo Tour stop in Oakland, California, Yeezy took a moment to voice his thoughts loud and clear.
"The album I listened to the most this year is Frank Ocean's album. I'll tell you this right now, if his album's not nominated in no categories, I'm not showing up to the Grammys."
As some of you know, Ocean was ineligible for a Grammy nod because "Blonde" and "Endless" weren't submitted for consideration. Regardless, 'Ye firmly believes rules can be changed – especially if they previously did something similar for Lady Gaga. At the end of his rant, 'Ye proclaimed that, "as artists, we have to come together to fight the buillshit. All we need is a fair shot."
© 2016, MariaMyraine. All rights reserved.