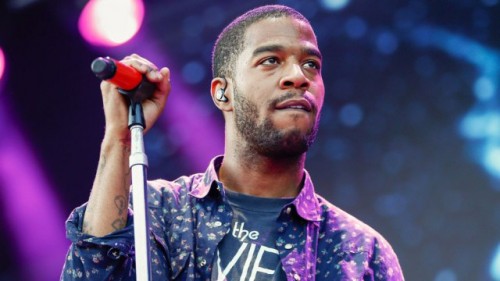 Since checking into rehab for depression and suicidal urges a couple months back, it seems as if Kid CuDi has been on the up and up. He recently performed at the first annual ComplexCon in LA and hit the stage with Kanye in Sacramento just last week during the Saint Pablo Tour. Feeling compelled to say something,  CuDi used his Facebook page to express his gratitude to his supporters through these trying times:
Travi$ Scott, Pete Davidson, Kanye West, Pharrell Williams, A$AP Rocky, Willow Smith, Jaden Smith, Plain Pat, Mike Dean, Josh Mond, Virgil Abloh, Victoria Justice, Pete Wentz, Monica, Wiz Khalifa, Tegan and Sara, Zayn, Raury, Scott Aukerman, Jussie Smollett, Jo Jo, Kyle, Noah Callahan-Bever, Joe La Puma, Marc Ecko, Theophilus London, Shad Moss, the whole Hot 97 crew and ALL my glorious fans across the world, Thank You for opening your hearts and extending your love and support during a troubling time. I wanted to let yall know it meant the world to me. I have nothing but love for you. Words can't really express how much it made my heart glow. I look forward to better days. Feelin' great and brand new. Can't wait to run into each and everyone of you and deliver a big hug. Be ready!
Peace, love and light to all!!

Scott

P.s. If I forgot anyone Im sorry from the bottom of my soul in advance. You'll still get a hug 🙂
Glad to see you doing better Cudi, let's hope we get his forthcoming album Passion, Pain & Demon Slayin' soon.
© 2016, Oktane. All rights reserved.