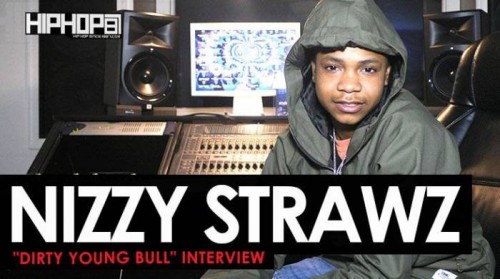 Philadelphia is a city full of talented artists, from young to old. This week HipHopSince1987's own Rick Dange took a trip to South Philly to link up with one of the youngest emerging artists coming out of the city, Nizzy Strawz.
The 2 sat down in Nizzy Strawz studio and talked about a lot of topics including upcoming release of Nizzy Strawz new mixtape "Dirty Youngbull" which drops on New Years Eve. Nizzy Strawz also talked about what it meant to him to win "Philly's New Wave Artist of The Year" at the Philly HipHop Awards last week, going up to Dj Kay Slays Show and freestyling, dropping new videos, and much more!
Checkout the exclusive interview with Nizzy Strawz NOW! This interview was conducted by, shot by, and edited by HHS1987's Rick Dange.
Follow Us on Twitter/Instagram:
@NizzyStrawzD4S
@HipHopSince1987
@RickDange
© 2016, RickDange. All rights reserved.