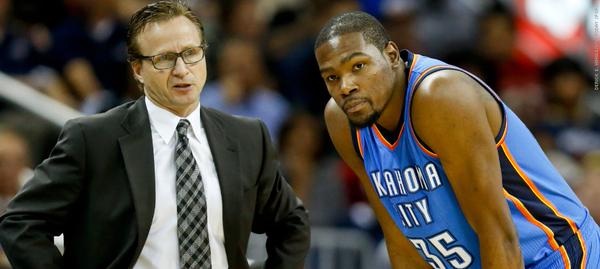 Reigning NBA MVP Kevin Durant made his season debut against the New Orleans Pelicans last night. Durant has been sitting on the sidelines nursing a foot injury.
Durantula showed very little rust, putting up 27 points on 9 of 18 shooting. It was enough to pull out a win though. The Thunder lost to the New Orleans Pelicans 112-104.
Checkout Durant's season debut below
© 2014, Mehka King. All rights reserved.