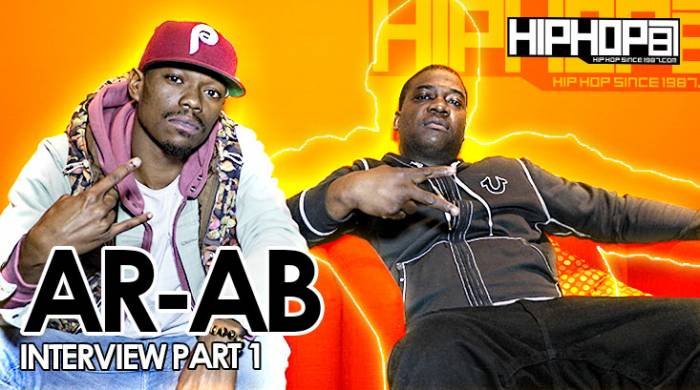 The "Top Goon of Philly" aka the boss of OBH/Goonie Gang, AR-AB is home and now that he is back on the streets he had a lot to say to our HHS1987 cameras. With AR-AB fresh out of jail, the first thing he did was link with HHS1987's E-Money and Rick Dange to address an array of topics in part one of our 40 minute AR-AB Exclusive.
During his first time back in a studio, AR-AB sat down with HHS1987's E-Money and spoke on the feeling of being home after serving 18 months in Jail. AR-AB discussed what led to him being sent to jail and how his past life as a crack dealer effected his rap career.  AR-AB also discussed making music and recording with a sober state of mind for the first time.
The interview begins to heat up once E-Money asks AR-AB about Meek Mill's current jail sentence and his infamous interview with Rick Dange on January 1, 2013 where he addressed his relationship with Cassidy.
AR-AB held no punches back as he spoke about Philly's current rap scene and how he isn't feeling any of Philly's new rappers.  After expressing his disappointment in his friends and even himself for co signing "these wack artist", AR-AB informed us that he"s looking up a lot of the new rappers in the city and how their movements are wack.  Before concluding part one of our exclusive interview with AR-AB, E-Money and AR-AB discuss the OBH movement, his relationship with D.C. rapper Shy Glizzy and more.
This video was shot & edited by HHS1987's Rick Dange.
Follow On Twitter/ Instagram:
@AssaultRifleAB/@ar_ab_32
@EMoneybeatz/ @beatemupmoney
@HipHopSince1987
@RickDange
© 2014, Eldorado2452. All rights reserved.