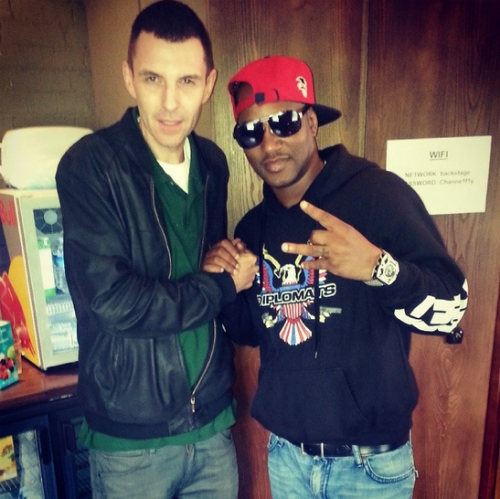 Cam'Ron and Tim Westwood recently caught up while Cam was in London. Killa and Westwood recalled their trip around London back in '03 before talking about more serious topics. The Dipset rapper spoke on what was happening during his music hiatus and what he is currently involved. Kila assured everyone that his "disappearance" should not have been any concern saying, "I'm from Harlem, you gotta keep working man. If you don't see me, believe, that's when it's more dangerous. If you don't see me, believe me, I'm working on something.
Cam also touched base on the movie, 'Percentage,' what he makes in movies versus music, being creative, and more. The fellas also spoke on women and Cam's leading lady, Juju.
© 2014, Julie Aly. All rights reserved.