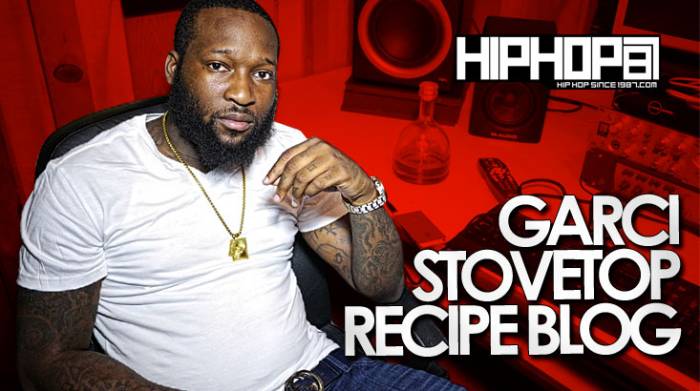 AGM's Garci links up with HHS1987 to talk about his new mixtape 'Stove Top Recipe.' He talks about deciding to have DJ Cosmic Kev host this mixtape after having Don Cannon host his last project. He talks about Kev playing a record on air and telling Garci he got one. As far as features he has AGM, Gillie Da Kid, Freeway, Quilly, K. Smith, Wiz Gamb, McVeigh, FChain and a few others. He talks production coming from All Star, V12 The Hitman and a few others. Garci says his camp's favorite record is "Gunplay" but his personal favorite off the project is "Make It." He talks about using auto tune on this project, giving his fans different sounds and he even previews a few records. This interview was conducted and shot by Rick Dange.
He even talks about his new single with Young Thug dropping soon.
Follow us on Twitter/ Instagram
@ApeGangGarci
@HipHopSince1987
@RickDange
© 2014, @BWyche. All rights reserved.