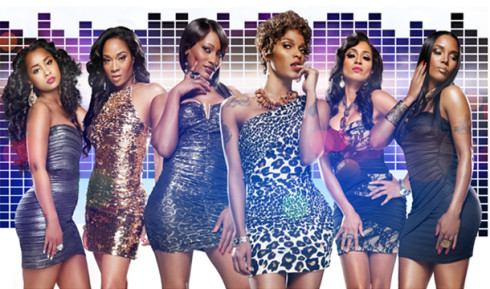 The Love & Hip Hop Atlanta gang is back with a few new faces that may look to familiar to you all. The trailer below shows scenes from the most recent incidents of Stevie J visiting Benzino in the hospital after being shot, Mimi & Niko's sex tape being leaked, and more. Watch how the drama unfolds below.
The new season beings May 5th at 8PM only on VH1.
Here's what's going down in the "A:"

– Stevie J. and Joseline Hernandez are living in wedded bliss – a pill that many in Atlanta find hard to swallow. Though Joseline couldn't care less about the opinions of her 'haters,' will this feisty starlet be able prove naysayers wrong with an extravagant (and public) ceremony worthy of her title as the "Puerto Rican Princess?"

– Mimi Faust is dealing with a scandal of her own when a sex tape "mysteriously" leaks starring her and boyfriend Nikko – a man her closest confidants don't trust. Although she stands to gain notoriety and fortune, the mother of one must determine if the reward outweighs the repercussions that could potentially destroy her friendships and family.

– Over in the "palace," Lil Scrappy is dealing with life after rehab. Post-Erica, Scrappy has gotten close with rapper Bambi, but true to form, he's still out playing the field and Momma Dee has no issues playing referee.

– Erica Dixon has left the drama of her on-again/off-again romance with Scrappy behind and is instead focusing on new endeavors, her up-and-coming fashion line and the possibility of finding love again.

– The rollercoaster that is Kirk and Rasheeda's marriage continues to spin out of control as the family's newest addition, Karter, raises questions that threaten the peace and harmony of their household.

– Meanwhile, Benzino has abandoned the hot tubs and numerous vixens now that he's found his match in fiancée Althea, a woman whose past may threaten their future together.

– Karlie Redd no longer mourns her breakup with Benzino and has moved on with Yung Joc ("It's Goin' Down"), a hit maker who just might have the connections she needs to finally break into the music industry. But will jealousy between the two destroy the beautiful music they make together?

– Newcomers Waka Flocka Flame ("No Hands") and fiancé Tammy Rivera have been through a series of ups and downs over the course of their three year courtship, but now the time is right for the pair to take the next step together while still pursuing their own personal endeavors.

– This season will also introduce singer/songwriter Kalenna Harper, one-third of Diddy-Dirty Money, who has moved to Atlanta with husband Tony aka "T.Vick" in a last attempt to re-launch her solo career.
– VH1
© 2014, miixtapechiick. All rights reserved.