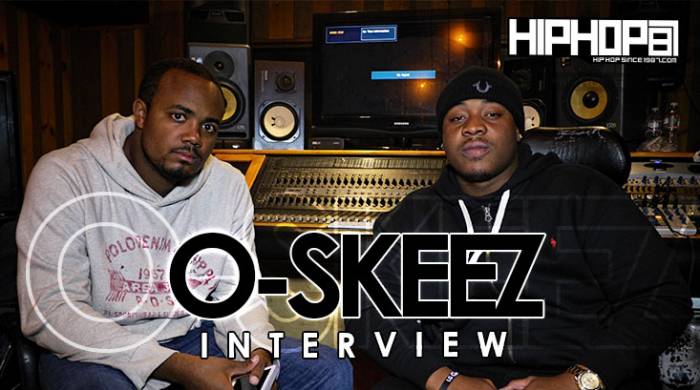 Camden's own O-Skeez, sits down with HHS1987's B. Wyche to talk about an array of topics. Before we discussed his new mixtape, 'Behind The Barz' we talked about his radio record from 2012, "Errbody Twerkin." He talks about how he worked the record from WSHH, to the streets to the clubs and finally to the radio. He explained how DJ Diamond Kuts supported the record first on the radio, and how his friend called DJ Cosmic Kev, who eventually supported the track. He continues to explain how important it is to work a record.
O-Skeez recently released his new project, 'Behind The Barz.' He detailed the recording process, the project theme and more. He recorded the entire project over the last two years. He talks about only having two features so everyone could get to know O-Skeez better rather than featuring multiple artists. He talks about the visuals thats currently on from the project, and the visuals he is currently shooting.
While discussing an array of topics, O-Skeez talks coming from Camden, his Reggae infused Hip Hop music style, upcoming merch and his own iPhone app thats out now.
Download O-Skeez new mixtape, 'Behind The Barz' here.
Download the O-Skeez iPhone app here.
Follow us on Twitter | Instagram
@OSkeez | @BehindTheBarz
@HipHopSince1987
@BWyche | @BWyche1987
@RickDange
© 2014, @BWyche. All rights reserved.