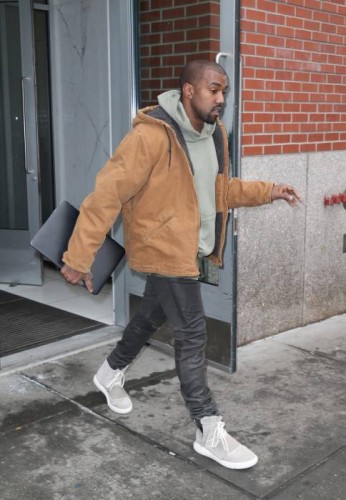 Kanye West abruptly parted ways with Nike last year, and has been reported heavily in the press bashing the colossal sneaker brand. Shortly after, the music mogul joined with Adidas and premiered his Yeezy Boosts at this years NBA All-Star Weekend in NYC. With the new venture, came more respect and creative freedom that the artist was seeking from Nike. Included in the terms, is that fact he'll be making more money which seems to be the root of the breakup as revealed during his speech at SAIC. 'Ye says that the "Just Do It" brand offered him a sum of $4 million a year to stay. It seems as this was a slap in the face as he goes on to reiterate that not receiving royalties wasn't the reason he left, and that he felt he should have been compensated more, but him not being an athlete stymied his chances of gaining top dollar.
Do you think Kanye deserves more money or is he just whining? Peep the full transcript over at Complex.
"I left Nike because they refused to give me a percentage, they also offered me $4 million a year to stay, which is an unknown thing…" – Kanye West
© 2015, Oktane. All rights reserved.