This October will mark the 13th anniversary of the untimely passing of legendary Run-DMC member Jam Master Jay. His murder is still unsolved and the Hip-Hop community still mourns the slain DJ. The group Run-DMC was the first to sign a million dollar sneaker deal with Adidas who's shelltoe model they made famous. Well, Adidas hasn't forgotten the legacy and has given New York creative agency BrandFire the green light to bring forth The Jam Master Jay Pro Label. The agency looked to Darryl "DMC" McDaniels and Eric "Shake" James for inspiration with collaborative efforts from Adam Padilla, their founder and top artist. The sneaker will be soon available in two colorways: the Superstar Gold Edition and the Pro Model Gold Edition. Brand Fire is also offering a commemorative t-shirt with a custom Jam Master Jay design and record crate shoebox. The limited edition design will only be exclusively sold over at Clicks.
Check out the new kicks below, and get your own when they drop!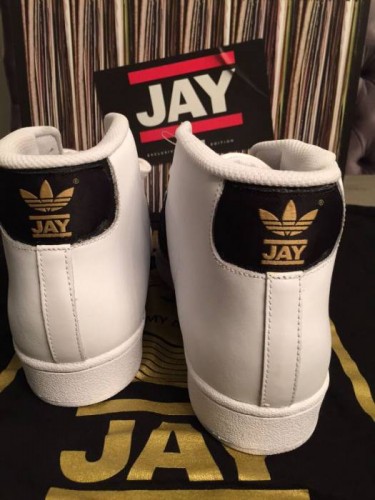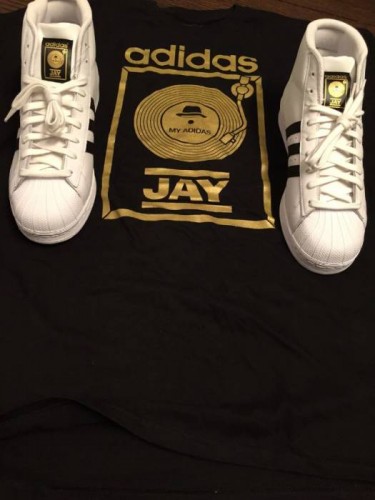 © 2015, Oktane. All rights reserved.