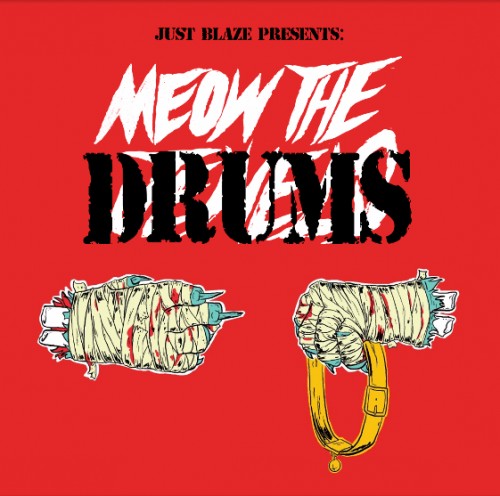 Run The Jewels recently remixed Run The Jewels with the release of Meow The Jewels. After hearing the album Just Blaze promised he would contribute to the project if it was funded by fans. Today, Just brings us "Meow The Drums," which features his signature drums we have all loved since the early 2000's. The super producer writes
Thanks to all who contributed to making Meow The Jewels a success. For the uninitiated, I promised to contribute a remix to the project if it was funded, and as an added bonus a good amount of the signature drums I used on many records in the early half of the 2000's. Please note these are the raw, relatively unprocessed files straight out of my MPC (hence the delay in tracking them down and getting them to you guys). That said, in most cases, you're not going to instantly press a pad and be like 'OMG, IT'S THE SUCH AND SUCH SNARE!' (though that will happen in a few cases). I used a lot of layering, compression, and EQ / Mix techniques to get these things to sound like the drums many of you knew and loved. Enjoy this starting point, and happy drumming! P.S. This is just the beginning. Stay tuned to Splice.com for much more!!
Download the drum kit album here.
© 2015, Julie Aly. All rights reserved.