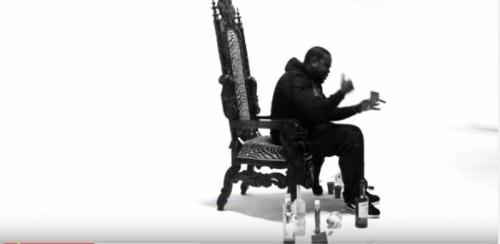 "I'm my own worst opponent and it hurts in every way. Ever thought about smashing all the mirrors in the house so you don't have to see the same person who hurts you every day? I have."
Kxng Crooked of Slaughterhouse (Shady Records), opens up about alcoholism, depression and suicide in his new single, "Don't Close Your Eyes." The single, produced by Jonathan Hay and Ajami, is a personal record and is from his forthcoming release, "The Urban Hitchcock LP." The LP will feature guest appearances by Cyhi The Prince, Chino XL, Canibus, Professor Grif (Public Enemy), Royce da 5'9, Skyzoo, Planet Asia and more.
"The Urban Hitchcok LP" will be released on October 5th.
© 2015, MariaMyraine. All rights reserved.