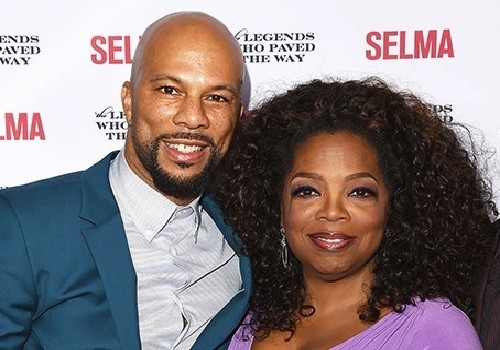 Have you even seen Oprah make an appearance on a small screen? No? Me either. According to the creator of FOX's new hit series "Empire," Lee Daniels, Oprah Winfrey & one of Hip-Hop's active legends, Common, are planned to appear on season 2 of the series!
It's no secret that Empire is moving mountains and in a very short amount of time, at that. In season 1, appearances were made by a slew of celebrities including Jennifer Hudson, Gladys Knight, Mary J. Blige, Anthony Hamilton, & Naomi Campbell even plays her role as "Camila" throughout many episodes. Season 2 of the series has already been confirmed & Lee Daniels announced that he plans to add 2 extra episodes into the season. He also announced that he's been very persistent in trying to get Oprah, who he collaborated with in the Oscar nominated film "The Butler," to make an appearance on the show. Daniels claims to be "wearing her down", and he just very well may be after hearing what Oprah herself had to say:
I tell him, 'Lee, it's not enough that you've taken every viewer possible on Wednesday night. Now you want me to leave my own network?
As of now, nothing is set in stone, but Daniels does indeed have plans for ms. Winfrey as far as the show is concerned. He told Access Hollywood that she will indeed make an appearance & he also informed us that he's writing a role for Common as he will appear next season as well.
This hit series just keeps getting better! We'll all be tuned in for what's to come in season 2!
© 2015, Niyah Nel. All rights reserved.