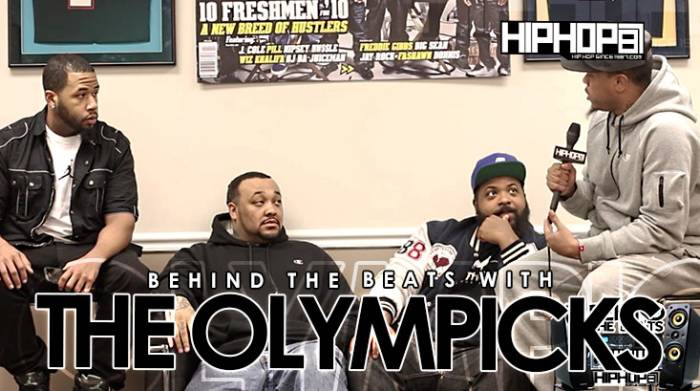 In our latest edition of HHS1987's Behind The Beats segment, we sat down with Michigan natives The Olympicks to discuss their career, their road to success and more.
The Olympicks opened up with us and spoke on how their came together and how their sound differs for the norm. Starting in the game working with DipSet, Jim Jones and Rick Ross, The Olympicks explained how each member plays their part in creating a beat and they broke down what a typical beat creation session details.
Having been in the game since 2008, The Olympicks also explained to up and coming producers the reasons it is important to form one on one relationship with artist. Despite loving in the digital age, The Olympics discussed how forming relationships with artist or being the studio creating music with artist has helped them and the spoke on the advantages that creates as well. Already having worked with Rick Ross, Big Sean, Lil Wayne, Birdman and many of the music industry's heavy hitters, The Olympicks explained that having tough skin, building your brand and having fun can open doors that sitting behind the computer won't.
Before closing the interview The Olympicks spoke on their plans for the future. Elaborating on always being on road traveling, The Olympicks plan on dropping a instrumental mixtape series entitled "See You Soon". Each type will be based on a city or country their have travelled to. The first tape is "See You Soon: The LAX Edition" and that will be followed by an Atlanta version and an international version. With new music coming from Two 9's Curtis Williams, The Olympicks informed us they plan on working with a few of today's hot up and coming artist as well as getting into the Pop and R&B world.
The interview was conducted by HHS1987's Eldorado. The interview was shot by Danny Digitall.
Follow On Twitter/ Instagram:
@IamOlympickKnox
@Jayfab_vs_theworld
@flawolympick
@eldorado2452
@HipHopSince1987
@DannyDigitall
© 2015, Eldorado2452. All rights reserved.