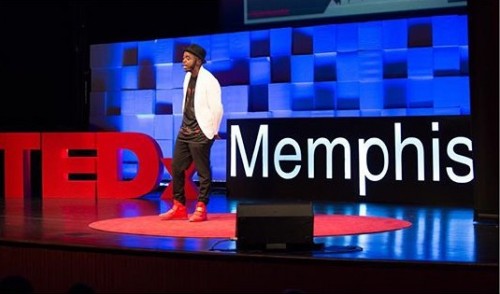 "..some of us kept our same childhood dreams, through adolescence and our adult years. Nuturing that dream like a calling that we didn't quite understand. But we had to make happen. And for some of us, like me, those childhood dreams saved our lives."
For rapper/activist, Marco Pavé, that dream was Hip Hop. His involvement in the arts, community, activism and music has empowered the young Memphis native. It's apparent where Pave's musical content stands, especially on singles like his latest, "Black Tux." But even more so after listening to his speech on a recent TED Talks event in Memphis. Beyond his individual story, Marco discussed how a "cradle-to-career" arts policy that focuses on infrastructure to support artists can boost the local economy, addresses poverty by creating pathways to entrepreneurship – and consequently deter crime. Watch his TEDxMemphis Talk below.
© 2015, MariaMyraine. All rights reserved.