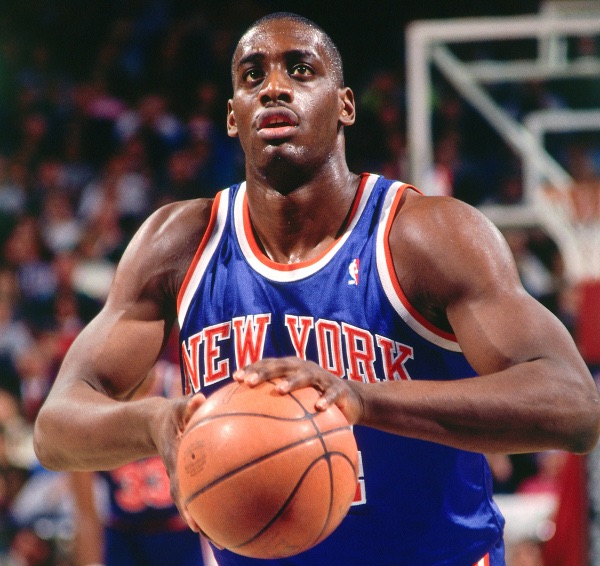 New broke early this morning that NBA player and New York Knicks great Anthony Mason passed away from congenital here failure at the age of 48.
A Knicks spokesperson confirmed Mason's death to ESPN.
"First I want to thank all those who offered prayers and well-wishes for my Father, our family really appreciates it," his son, Anthony Mason Jr., said Saturday. "Overnight, New York City and the world lost a legend, a friend, a brother … but more than anything our father, Anthony Mason. As you all would expect our father — Big Mase — put up an incredible fight, dealing with a severe heart issue. I'm wishing this was something else I was writing, but Pops we've got to let you know we love you and know you'll always be with us."
Mason's other son Antoine had said earlier this week that his father was "getting better" following multiple heart surgeries.
Mason joined up with the Knciks in the late 90's. Along with Patrick Ewing, Charles Oakley and John Starks to help the Knicks win the Eastern Conference in 1994 and reach the NBA Finals, where they lost to the Houston Rockets in seven games.
Mason won the NBA's Sixth Man Award in 1994-95 as a member of the Knicks. He also played with the Charlotte Hornets, Milwaukee Bucks and Miami Heat following his stint with the Knicks.
© 2015, Mehka King. All rights reserved.