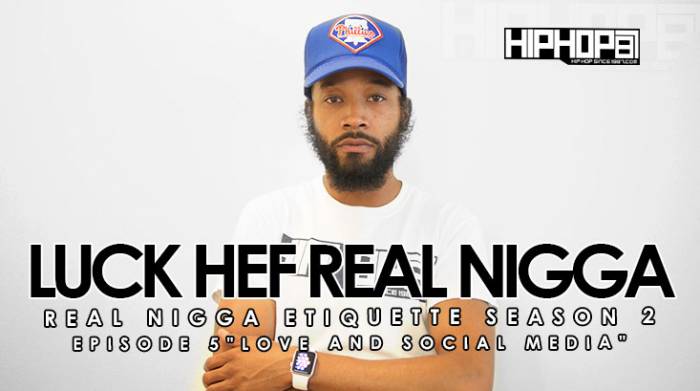 After season one's resounding success, HHS1987's own Luck Hef has returned for the second season of his popular YouTube show RNE: Real Nigga Etiquette. Hef, known for his candid commentary and matter-of-fact stance, is back to once again give his expert opinion on some of the topics and issues affecting our culture on a daily basis.
In this episode, Hef discusses Love and Social Media. He talks about those looking for love on social media. He talks about people trying to change someone on social media into a significant other, or share a child with or as Luck calls it "Instagram babies." Watch as Luck Hef explains it all and let's us know your thoughts in the comment section.
This video was shot & executive produced by HHS1987's Rick Dange.
Follow us on Twitter | Instagram
@LuckHef
@HipHopSince1987
@RickDange
© 2015, @BWyche. All rights reserved.