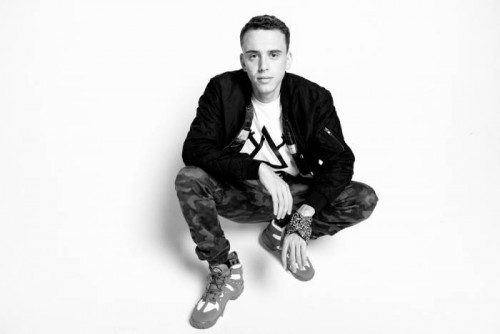 In the latest episode of Dan Harmon's podcast, livestreamed yesterday, Logic shared news about his forthcoming LP, "AfricAryaN." While the audio from the episode hasn't been released yet, a fan Twitter account was able to make a note of what the concept of the album is. "Apparently the concept is based on the fact that humanity stemmed from Africa – that humans went from black to white.
Interesting.
It appears as though Logic hinted to the title and concept of his new album in a set of lyrics he shared with Rolling Stone magazine back in April.
"I feel the Aryan in my blood is scarier than a Blood," he rhymes in the clip. Been lookin' for holy water, now I'm prayin' for a flood / It feel like time passin' me by slower than a slug.

But my beautiful black brothers wanna act like I'm adopted. Go back in time to when my ni**a daddy impregnated my cracker momma and stopped it / Somebody pinch me / Black man screaming, trying to convince me / I'm not black so why the white man wanna lynch me?"
© 2016, MariaMyraine. All rights reserved.