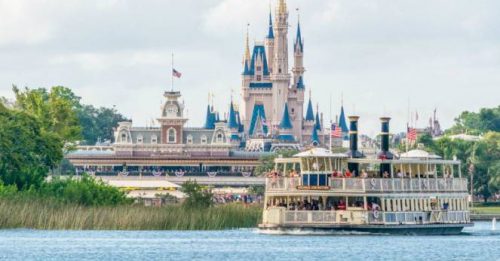 It saddens me to report this news today. Last night at a Disney Resort in Orlando, FL, a two year old toddler from Nebraska was dragged into the water by an alligator around 9:30pm EST and the search is on for the child and the alligator.
According to USA Today,
Some 50 wildlife specialists, including a trained alligator trapper, were combing a lake Wednesday at a Disney World resort hotel looking for a 2-year-old boy snatched while wading on a beach by a 7- to 8-foot alligator.

The effort was still considered a "search and rescue operation," said Jeff Williamson, a spokesman for the Orange County Sheriff's Department.

"We are very hopeful," he said at a morning news conference. "Sometimes you get the worst, but we are hoping for the best."

The reptile grabbed the toddler Tuesday evening as the boy played in about a foot of water at the Seven Seas Lagoon at the Grand Floridian Hotel with his father.

"The father entered the water, and he tried to grab the child, but was not successful in doing so," Orange County Sheriff Jerry Demings told reporters at an early morning news conference.

UPDATE: Disney closed its beaches amid the search for a child that was grabbed by a gator: https://t.co/bp50H9L18A pic.twitter.com/brhtBRMw4D

— WFSB Channel 3 (@WFSBnews) June 15, 2016

The mother also rushed into the water to try to save the boy. When the frantic couple was unable to pull their son to safety, they alerted a nearby lifeguard who called 911. The father received minor injuries to his hand.
Early this morning, Disney closed all their beach resorts as the search continues. Stay tuned to HHS1987.com for more details. Follow @Eldorado2452 on Twitter and Instagram for more news.
© 2016, Eldorado2452. All rights reserved.